Business Model Canvas Template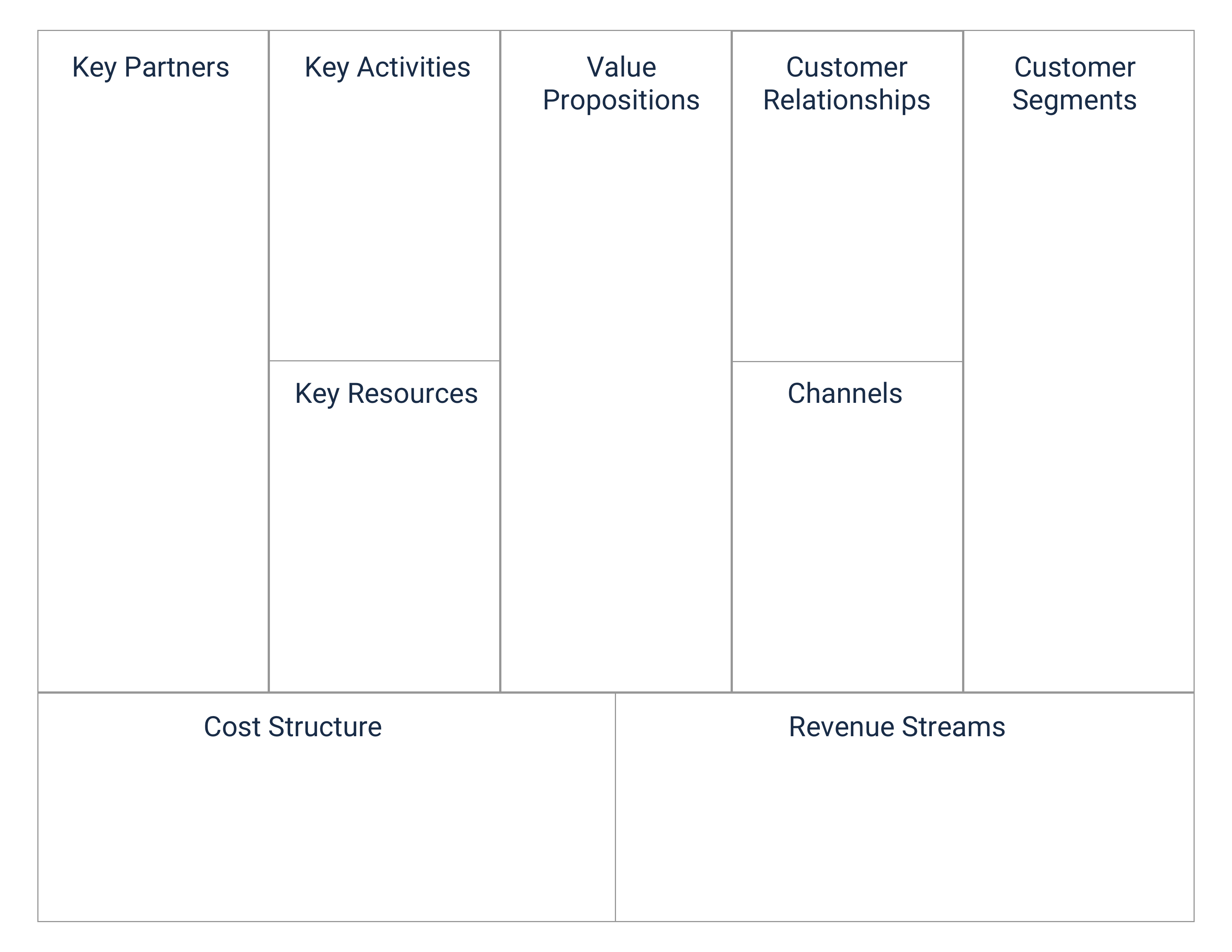 What is it
The Business Model Canvas is a template to validate a new or existing business model.
When to use
Utilize a Business Model Canvas when you are creating a new business, or want to document an existing model. Performing this exercise will make you think about aspects of your business so you can make informed decisions.
Download our templates so you can make your business model viable.
How to use
  Facilitate a workshop with team members
  Fill out the business model canvas
  Assess if there is a product-market fit
  Display your in a noticeable location in your office