Unmoderated Testing
Participants will provide valuable feedback while speaking their thoughts out loud and sharing their screen. Gather fast video based feedback from your target demographic on anything and everything – from mobile apps to marketing messaging to new ideas & concepts to pricing. With PlaybookUX, you're not just limited to usability testing.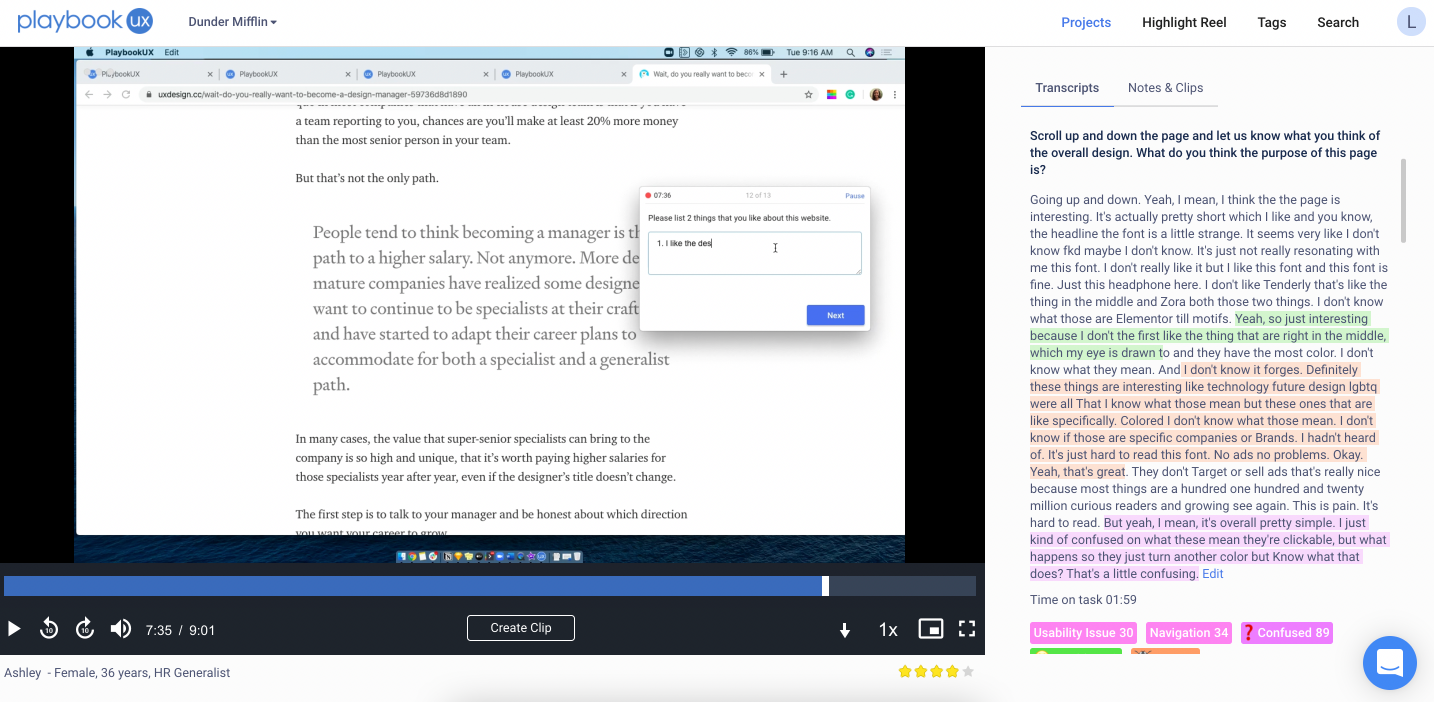 Enjoy access to a comprehensive unmoderated solution.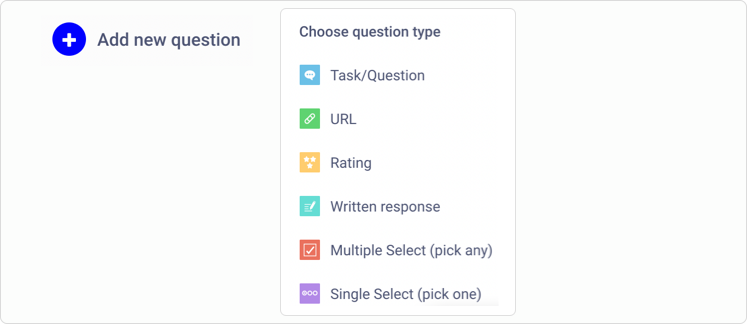 Qualitative & quantitative
Achieve the perfect combination of qualitative and quantitative. Ask participants verbal response questions, tasks, multiple choice, rating scale and written response questions.
Test Android & iOS apps
Looking to get feedback on a mobile app or unreleased app? You can easily test apps by pasting the link to the App Store, Test Flight or Play Store – no code required.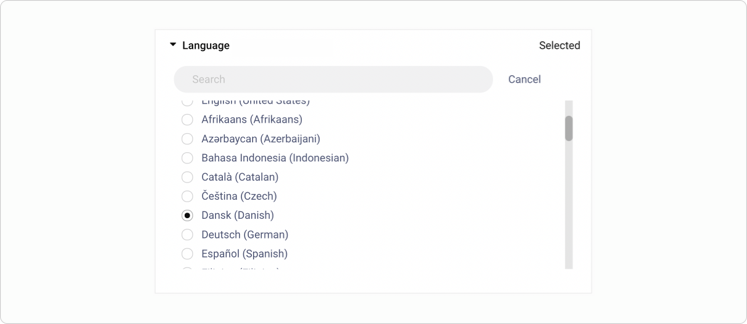 Localized participant platform
The tester platform and testers apps will be displayed in the language you select during project setup. Participants will answer questions out loud in the language selected and we'll transcribe the session in that language. We currently support over 50 languages.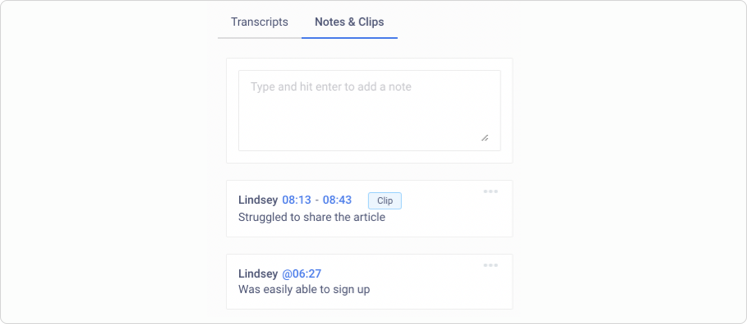 Timestamped Notes
Quickly refer to important moments by creating timestamped notes.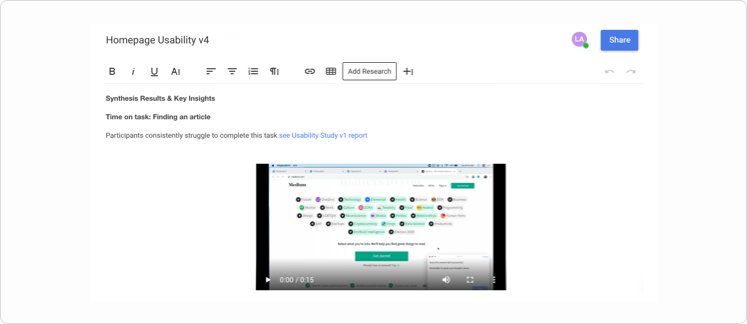 Build your own reports
Generate custom summary reports to present to team members. You can import clips, highlight reels, tags and notes into reports. Reports are shareable with a password protected link.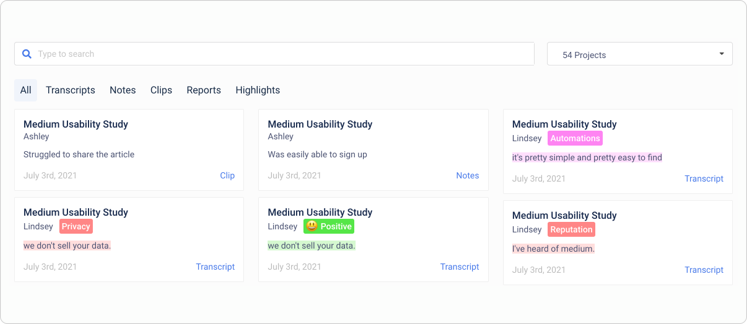 Universal Search
Retrieve past research with the click of a button. Easily search your entire research database for transcripts, notes, tags, clips or reports.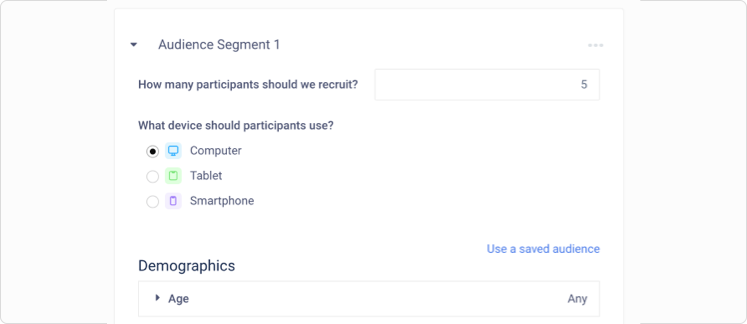 Segments
When you're using the PlaybookUX panel, you can set up segments to ensure exact demographic quotas.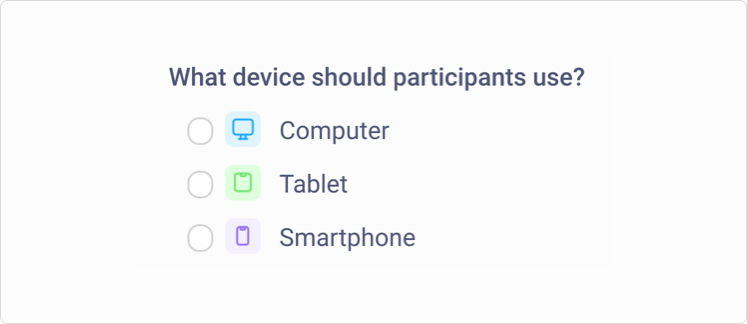 Computer, tablet and mobile
Discover how your website, prototype or app performs across different devices and operating systems.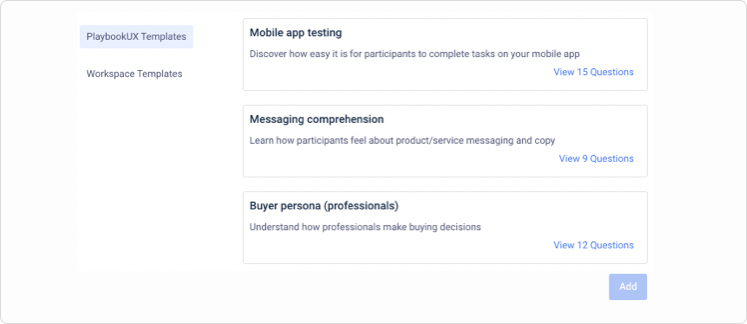 Question Templates & Audience Templates
With the click of a button, import PlaybookUX authored templates. If you're looking for a more customized template, you can save your own test script and audience templates.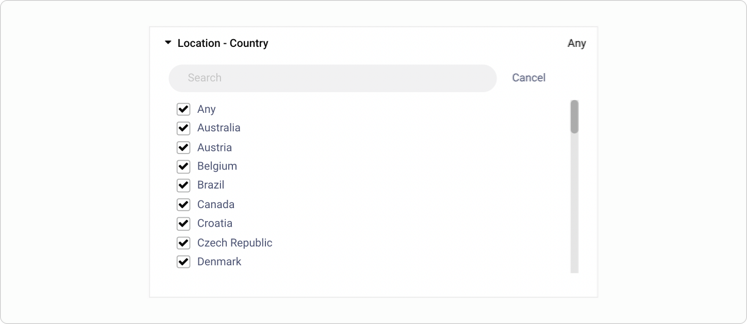 International Testing
Recruit an audience from over 42 different countries including the United States, Canada, United Kingdom, Germany, Australia, France and many more.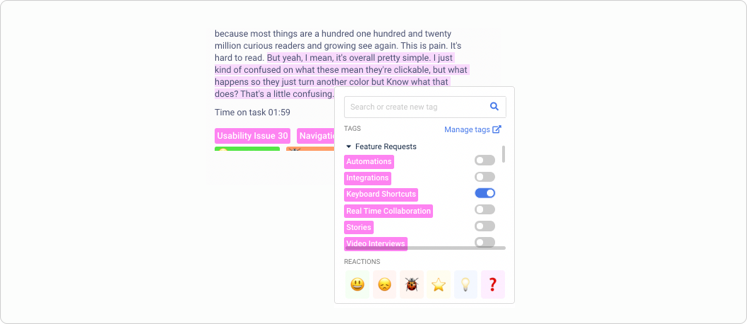 Tags & Reactions
Tagging the transcript, notes and clips is a great way to find themes in your qualitative research across projects and over time. Using tags & reactions will help you identify and keep track of patterns that emerge across your research data.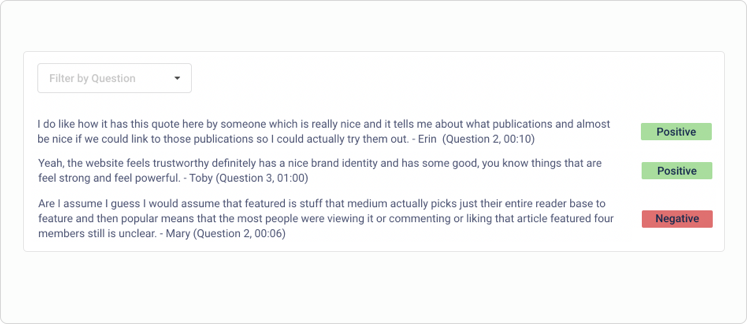 Sentiment & Keyword Analysis
After unmoderated sessions, we'll automatically run a sentiment analysis on the transcript. Sentiment analysis allows you to quickly view positive and negative things that were said during the session. Additionally, we'll run a keyword analysis to show you the most common words and phrases from the study.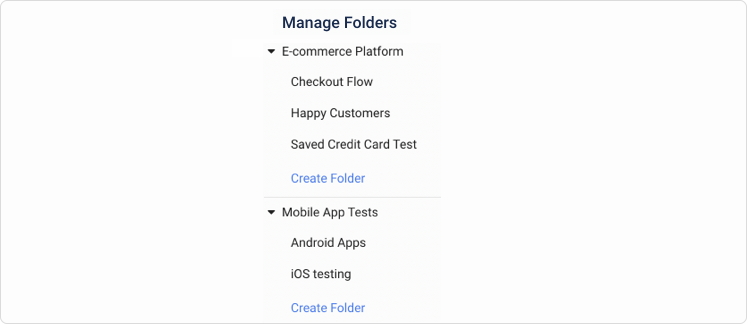 Organize projects into folders
Keep your research organized by sorting projects into folders. Subsequently, you can group folders.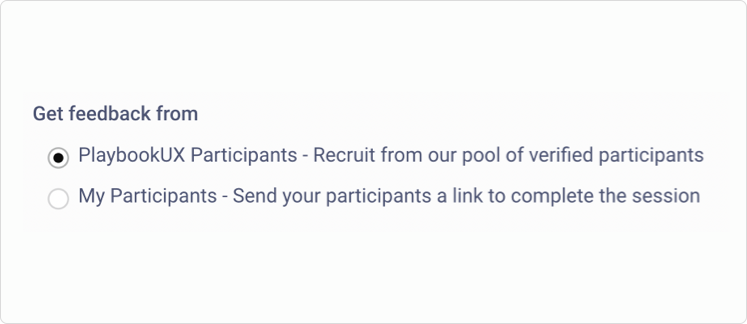 Use our panel or your own users
Use the PlaybookUX panel to target your ideal customer. Additionally you can send your own participants a link to participate in sessions. *Grow or Scale subscription is required to access 'bring your own participants' features*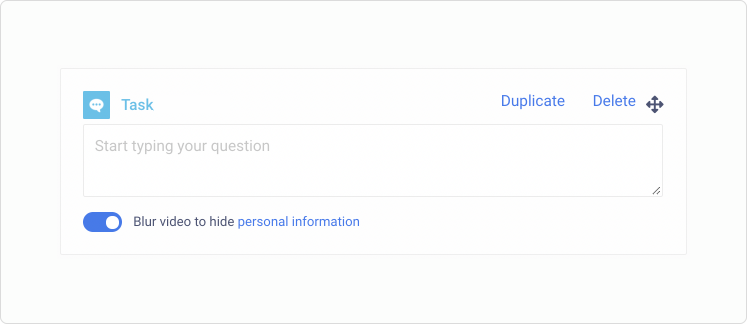 Hide PII
To avoid collecting personally identifiable information (PII), use our blur tool. If you plan to ask participants identifiable information, you can toggle on the blur feature that will blur their screen during that specific task.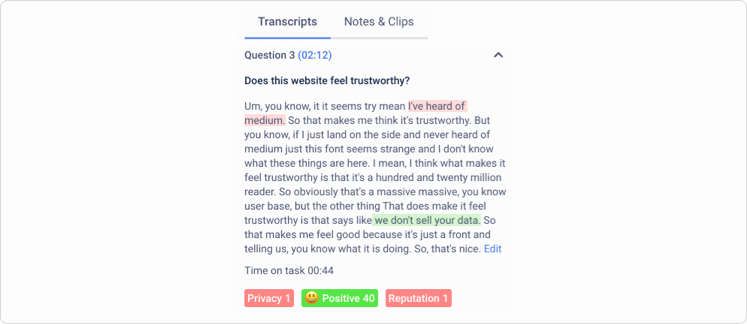 Transcript
After the session, we'll automatically generate a transcript of the session that is broken down by task. This will help you easy jump between tasks.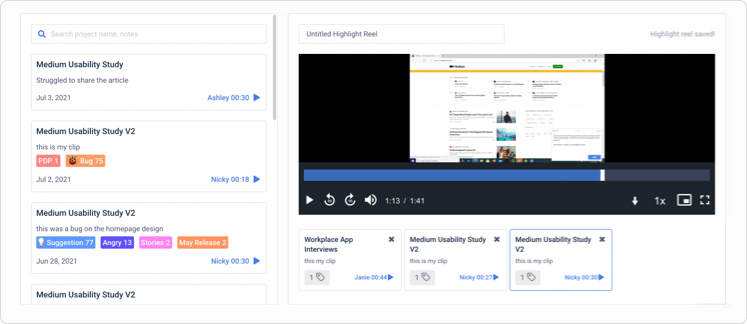 Clips & highlight reels
Capture important moments by creating clips to share with colleagues. You can create highlight reels of clips across projects. Everything is downloadable and shareable with a password protected link for additional security.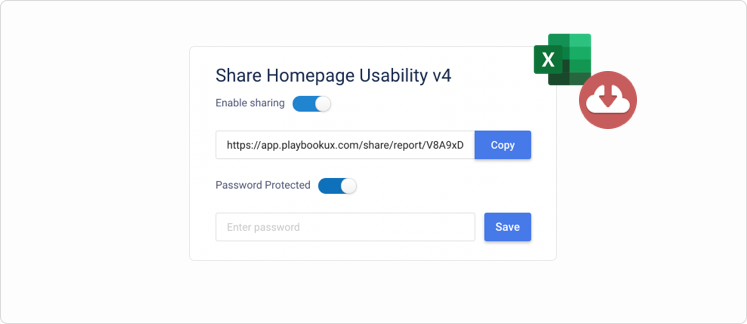 Share, download & export projects
Full projects, clips, highlight reels and reports are shareable with a password protected link. Additionally, you can download videos and export project data.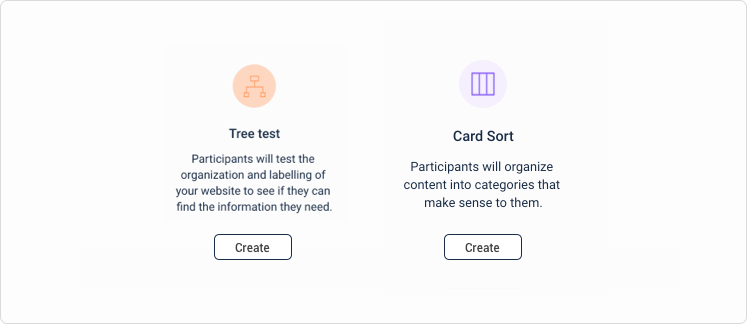 Include a card sort or tree test
Add a card sort or tree test to an unmoderated session to understand why participants organize and find content in a specific way. Participants will record their screen and speak their thoughts out loud while they conduct the card sort or tree test. *Grow or Scale subscription is required to access card sort & tree test*
Start getting feedback today