Surveys
Quickly get feedback from large groups of participants. Surveys are easy to administer and help inform future research initiatives. It's the perfect companion to qualitative research.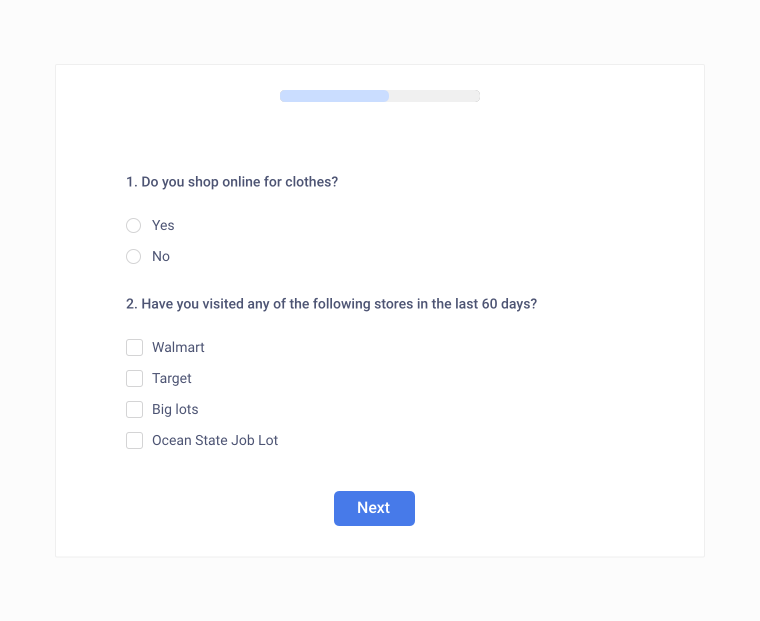 Gain access to a comprehensive survey platform with PlaybookUX.
*Scale subscription is required to access surveys*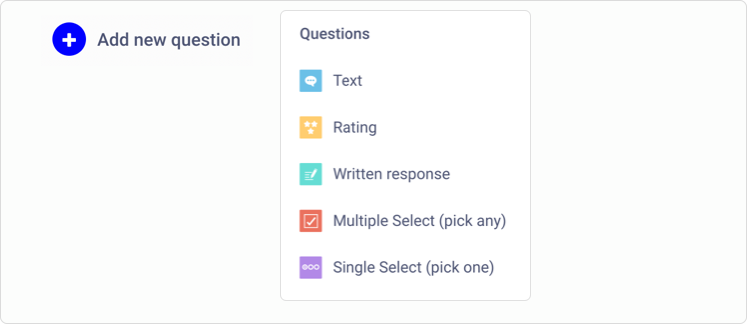 Open-ended & close-ended questions
Leverage both open-ended questions, such as written response, and close-end questions, such as multiple choice and ratings to gather rich quantitative insights.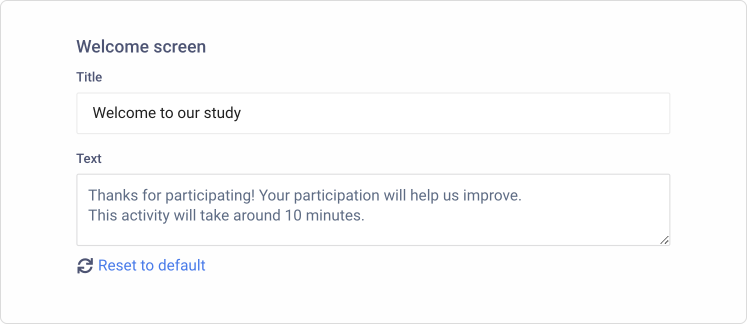 Personalize Instructions
Customize the welcome page and end page to give your survey a personal touch.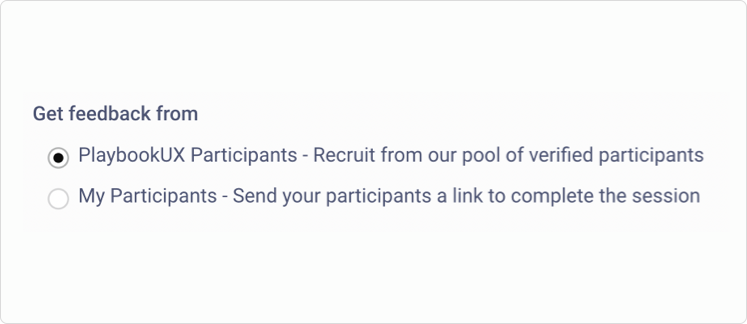 Test with our participants or your own
Use the PlaybookUX panel to recruit participants for your survey. You can choose from a variety of demographic filtering and add screening questions to find niche participants. Additionally you can send your own customers a link to participate in the survey.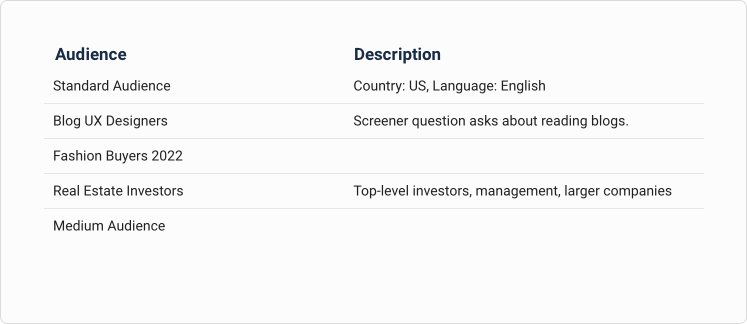 Saved audience
If you're using consistent demographic filtering and screeners, set up a saved audience to save time during project setup.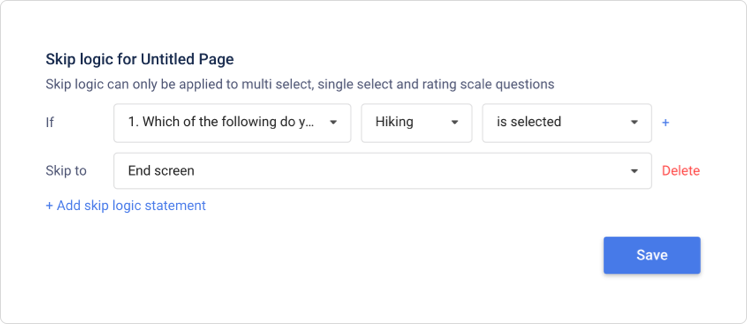 Skip logic
Direct participant to relevant questions, without needing to set up multiple studies.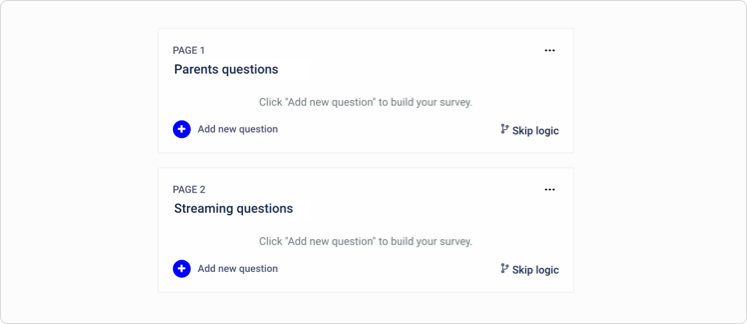 Flexible page structure
Organize questions in a way that makes sense to participants. Place each question on a different page, or group them.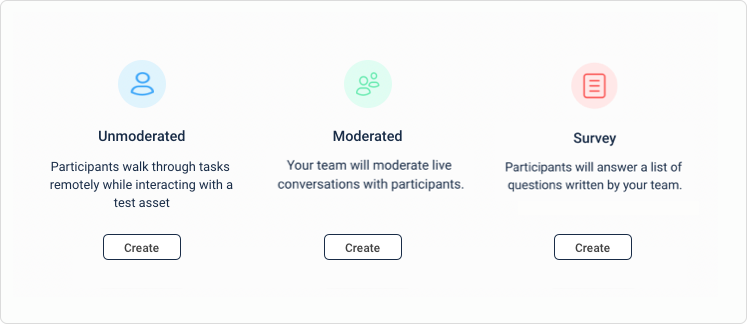 Surveys with or without a recording
Conduct a survey without a recording or include it in an unmoderated or moderated session.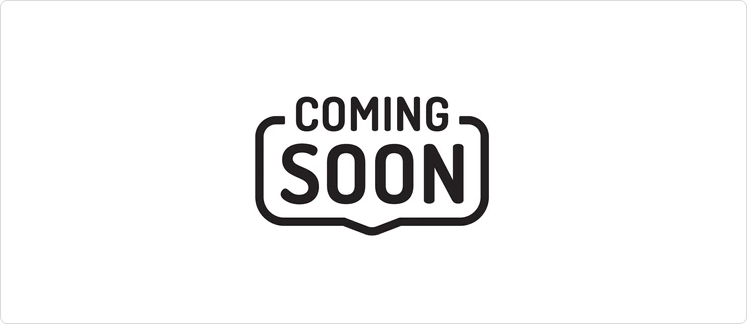 First click, five second, preference test - coming soon
Leverage first click, five second or preference tests in your survey.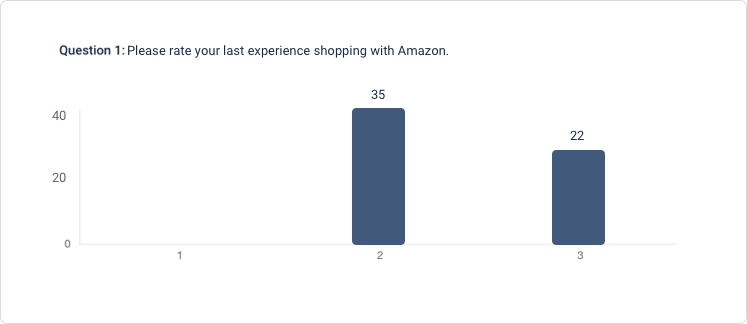 Analytics
Quickly analyze survey results with charts & graphs.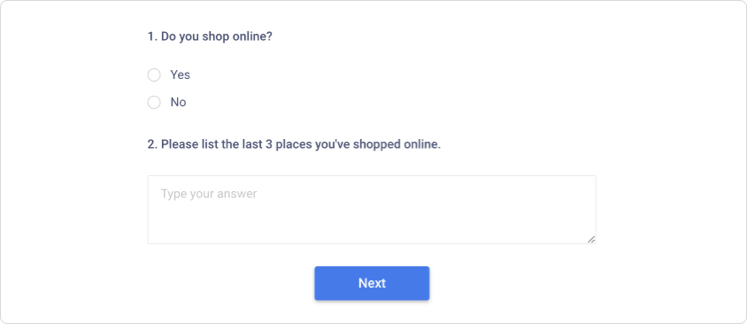 Randomize
Randomize survey questions within each page to avoid bias.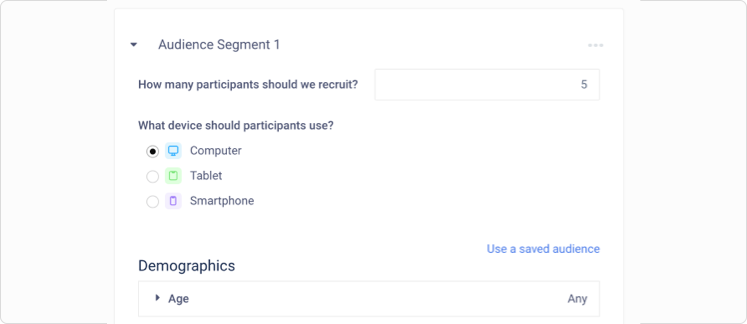 Segments
When you're using the PlaybookUX panel, you can set up segments to ensure exact demographic quotas.
Start getting feedback today