Tree Testing
Tree testing is an invaluable tool for understanding how participants find items on your website. Usually tree tests are conducted after card sorts to "test" how well information is organized.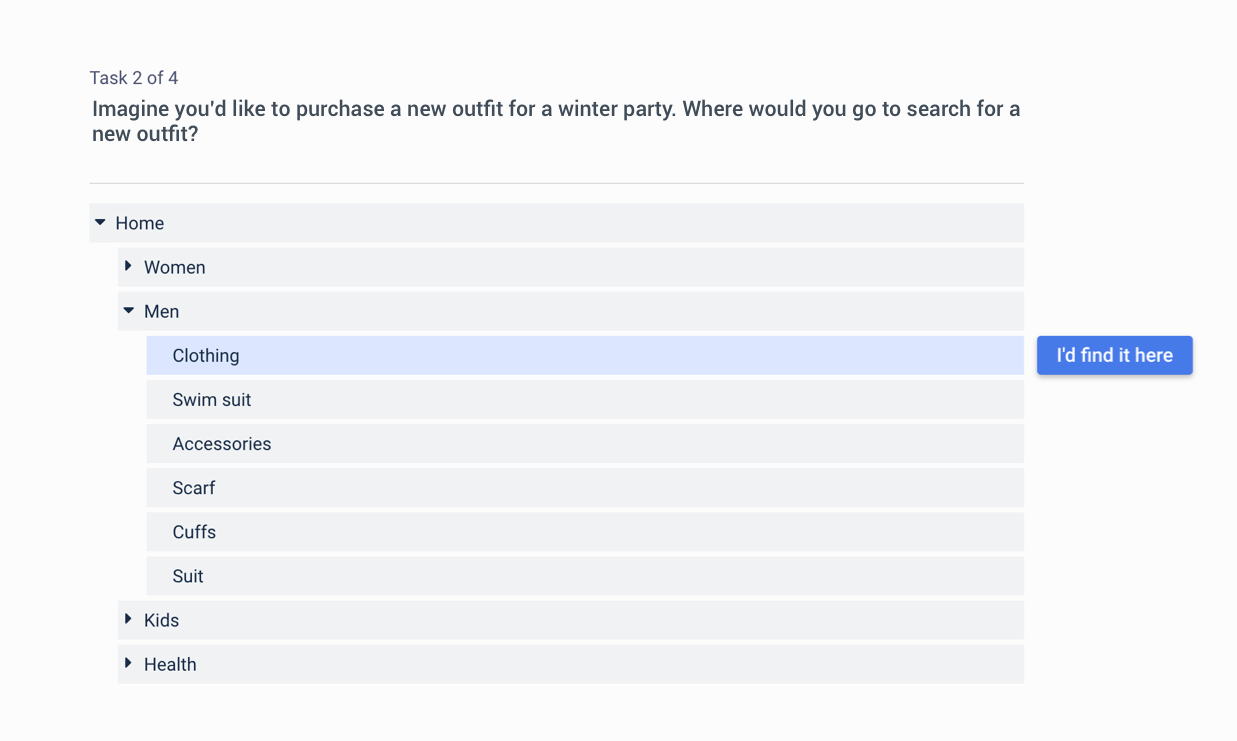 Recruit, conduct and analyze your tree tests with PlaybookUX
Grow or Scale subscription required to access tree test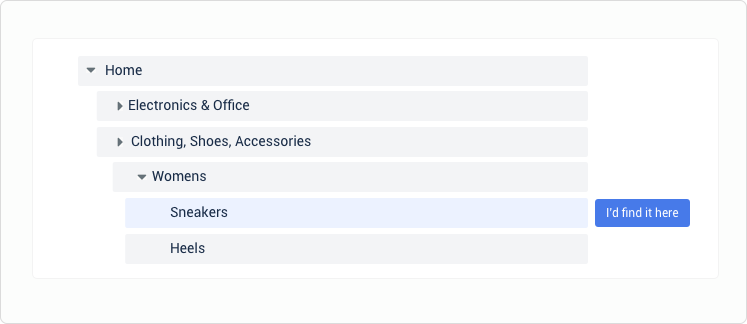 Tree & tasks
Build a tree of your navigation structure and ask participants tasks (i.e. Where would you find a winter coat?). This will help test how easy it is to find content on your website.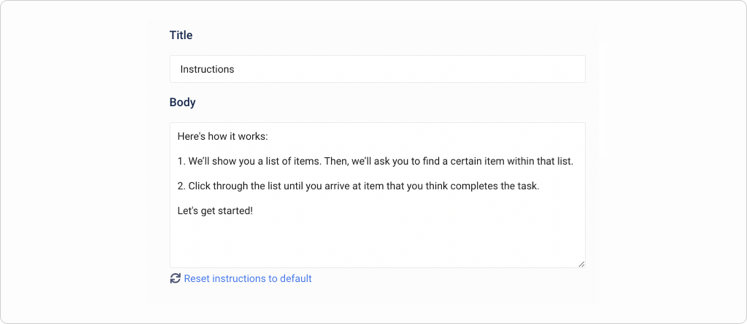 Personalize Instructions
Customize the welcome page, study instructions and thank you page to give your tree test a personal touch.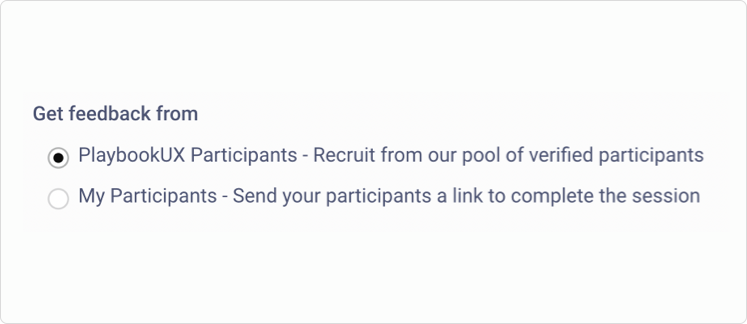 Test with our participants or your own
Use the PlaybookUX panel to recruit participants for your tree test. You can choose from a variety of demographic filtering and add screening questions to find niche participants. Additionally you can send your own customers a link to participate in the tree test.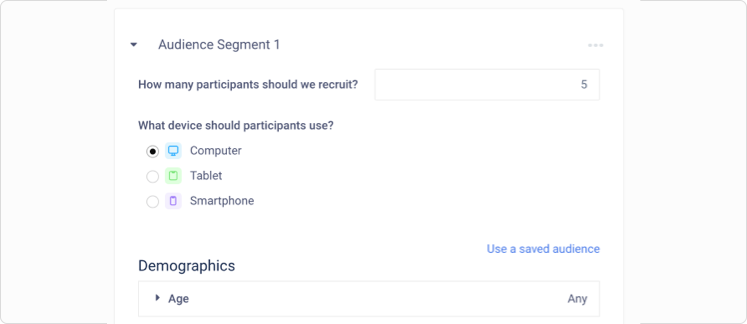 Segments
When you're using the PlaybookUX panel, you can set up segments to ensure exact demographic quotas.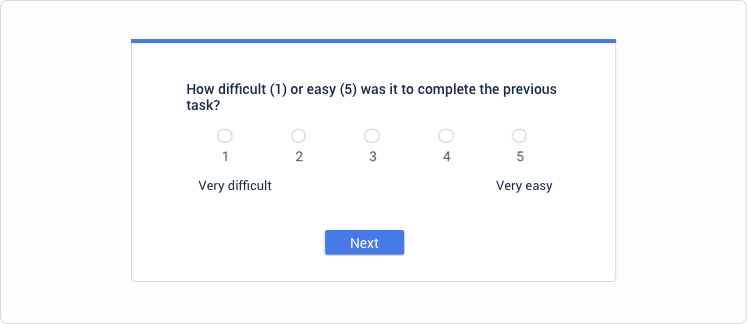 Follow up questions
Ask follow up questions after each task. Utilize different question types, such as rating scale, multiple choice and written response.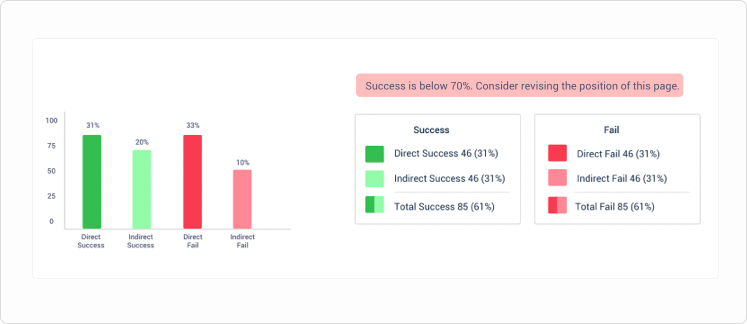 Task success analysis
The task success chart will help identify which content is difficult to find. Understand if participants go directly to the correct place or have to click around in order to find what they're looking for.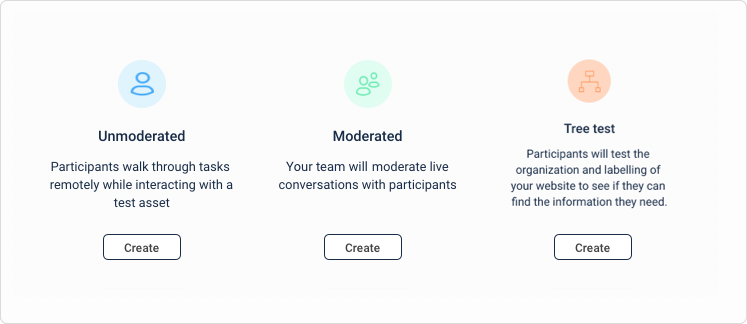 Tree testing with or without a recording
Conduct a tree test without a recording or include it in an unmoderated or moderated session.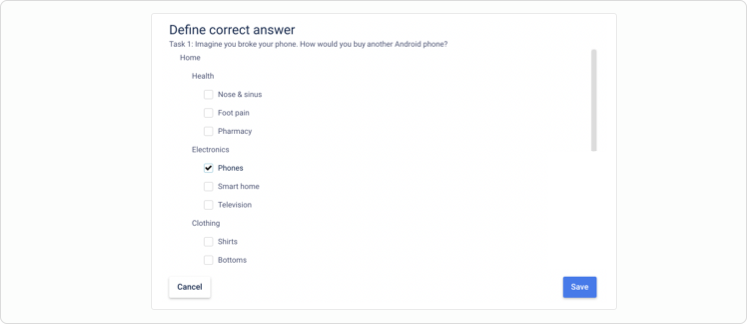 Define success paths
To speed up analysis, define correct paths so you can benchmark success and failure. This will help you understand if your website content is easy to find.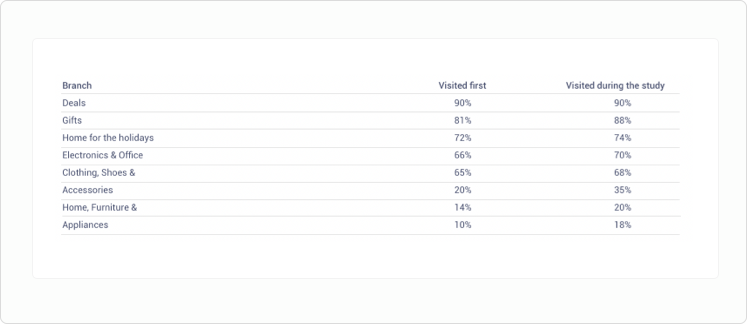 First click analysis
Identify where participants are inclined to click first. This helps you understand where content intuitively belongs.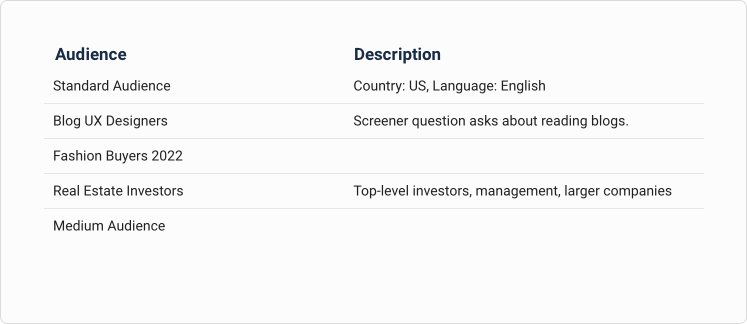 Saved audience
If you're using consistent demographic filtering and screeners, set up a saved audience to save time on your project setup.
Try a tree test for yourself to see the participant experience. You can also view the project analytics to understand the output of the tree test project.
Tree test
In this example, you can test how easy it is to find content on a banking app.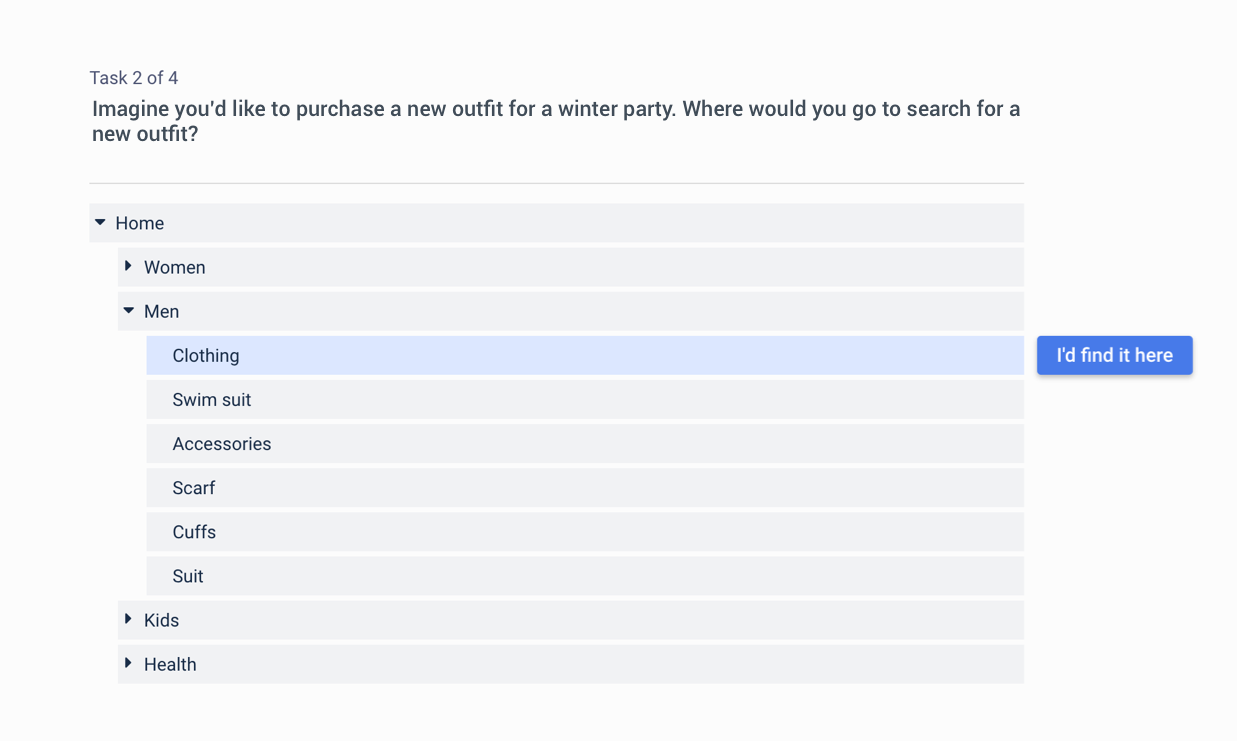 Start getting feedback today