10 Effective UX Strategies to Prevent Shopping Cart Abandonment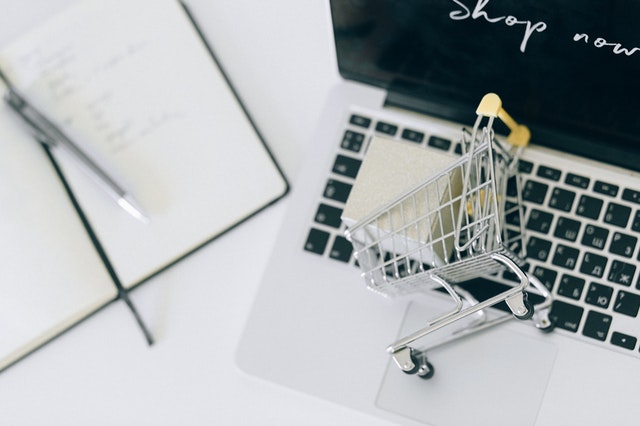 Cart abandonment is an occurrence affecting many retailers and brands worldwide. In a nutshell, it's when a prospective customer starts the checkout process after ordering something online but leaves before they can even complete the purchase.
Getting customers to the shopping cart only to end up empty-handed can be challenging, if not troublesome. That's why we must take the necessary actions to stop it.
In this post, we'll walk you through the five strategies on how you can decrease shopping cart abandonment:
1. Offer guest check out
Most customers, especially first-time buyers, don't want to make an account when purchasing online. You can offer a guest checkout option to boost sales. Doing so shows that you value your customers' time. It can also considerably decrease cart abandonment rates.
Offering guest checkout helps decrease friction for buyers interested in purchasing, which reduces shopping cart abandonment.
It speeds up the checkout process.
It decreases friction for buyers interested in making a purchase, significantly reducing shopping cart abandonment.
It's tested and proven to decrease shopping cart abandonment significantly.
2. Make the navigation simple
In the same way, the checkout process needs to be easy to navigate if you're starting an e-commerce business. For instance, offer visual confirmation to the user. Let them know that they have already placed an item on their cart. Then, provide them an option on whether they want to continue shopping or start the checkout process.
Ideally, it would help if you redirect users to the shopping cart. Don't give them an easy way to head back to product pages.
3. Use a prominent call to action
Make sure that you use a bold and prominent call to action. Capture the user's attention using a bold CTA that is immediately noticeable. Then offer an easy step, like providing them with a Checkout Now button.
53% of CTAs take more than 3 seconds to find. In a world where attention spans are short and people navigate one site to another in just a snap, using prominent calls to action is essential.
4. Show the fees upfront
It can be disappointing for the customers if they're ready to purchase something from your site, only to end up surprised because of the high taxes and shipping fees.
To avoid this, make sure that you show the fees upfront. That way, they're not unexpected. Alternatively, you can also offer them different shipping options. The faster the shipping is, the more expensive it will be, which eventually leaves the decision to the customer.
5. Implement more payment options
By offering customers multiple payment options, you can help eliminate one of the reasons why shoppers leave your cart.
Here are some tips:
Make sure that you're providing them with more payment options.
Aside from using traditional payment methods like credit cards, offer alternative payment options like ApplePay, PayPal, or even cash on delivery.
6. Ensure users can easily save and edit shopping carts
Another thing that you should be offering on your site is flexibility and autonomy in purchases. Since more users worry that they'll be locked down with the items they choose and unable to return, they're also less likely to convert.
Ideally, it should be easy for users to edit their carts or go back during any stage of the buying process. They don't have to abandon their carts or your site by doing so entirely.
7. Simplify the checkout forms
How long does it take for a shopper to complete a purchase in your store?
You need to simplify your checkout forms by evaluating and analyzing your customers' checkout process. It would be best if you also were using different forms, tools, and surveys to gather data.
You should also use different A/B testing plug-ins to help you accomplish your goals and reduce online cart abandonment.
Here are some additional tips:
Simplify the checkout process, making it easy for shoppers to purchase from your store.
Do an A/B test on single and multi-page checkouts to know what works best for your store.
8. Make your return policy highly visible
According to a survey, almost 56% of shoppers were deterred from shopping because of an insufficient return policy. Many customers read return policies to ensure that if a particular product doesn't fulfill their needs, these can be quickly sent back and refunded.
Now, what can you do?
Study the refund policy and then adjust it to be beneficial to customers.
Ensure that customers can return products with no hassle.
9. Your site looks suspicious
It doesn't matter how well-made or safe your site is. Placing security icons, badges on your site will make the customer feel secure, especially when they need to provide essential credit card information.
Here are examples of these ecommerce trust factors:
Show your SSL certificate
Place trust badges to improve the legitimacy of your business
Utilize a padlock icon
10. Clearly show the stage of process
Putting a progress indicator is vital for people who want a quick checkout. Adding a feature like this makes the process less overwhelming. That's because the customer can quickly know how much further they need to complete the checkout.
You can try splitting the process into Billing/Shipping, Method of Shipping, and the Order Summary. Doing so provides visitors with an excellent overview of the entire process.
In Summary
So there you have it. This article states the importance of having an excellent UX. Again, there are no shortcuts when it comes to your e-commerce business.
Take your time studying website data and then optimize it when needed. This gives you more satisfied customers, more completed purchases, and fewer abandoned carts in the long run.
Again, shopping cart abandonment is an issue you shouldn't regret at any cost, as it has the power to make or break your business. If you want your business to thrive, you need to keep cart abandonment low as much as possible.
Applying these tips and tricks can significantly reduce your cart abandonment rates, enticing more online visitors to your business. Good luck!
Resources
User Testing Templates
Speak to high quality people