5 Steps to Performing an Effective UX Audit to Improve User Satisfaction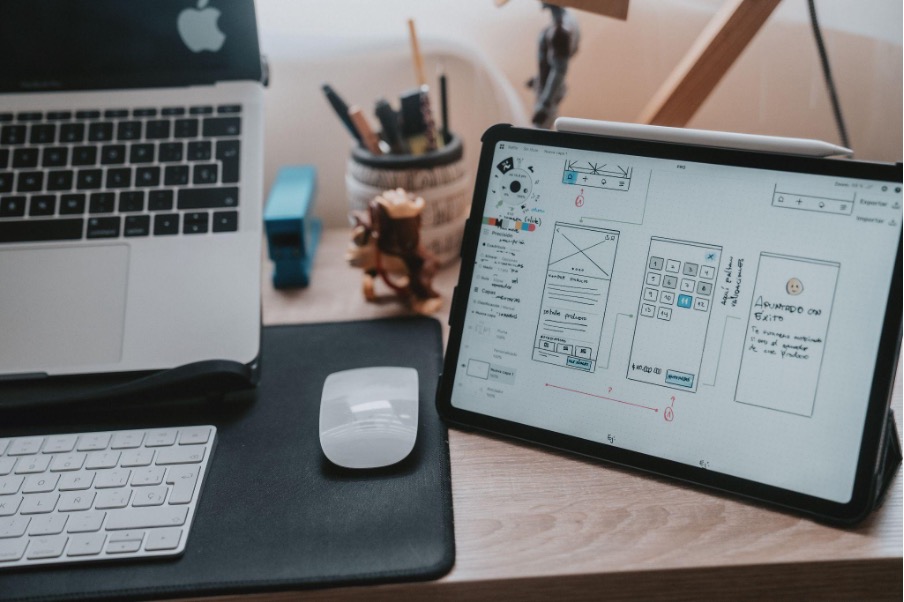 Whether you are running a company website, a blog, or an online store, it is essential that you are providing an excellent user experience.
For one, people visit your website to achieve. If you make it challenging for them to do so, your site visitors will likely hit the back button.
Second, excellent UX allows you to provide a positive experience to your site visitors. This can help foster brand loyalty.
So if your website has high bounce rates on your website and a low customer retention rate, you might want to consider conducting a UX audit.
Defining UX Audit
A UX audit is the process of identifying potential usability issues on your website. This will depend on your key performance indicators, user research, and established heuristics.
For example, you want to know why your e-commerce website is not making any significant sales. A UX audit can reveal that the checkout process is complicated. You can address that issue and provide solutions such as letting customers check out as guests.
Step-by-Step Guide to Conducting an Effective UX Audit
Now that you know why UX audit is vital, it is time to learn how to do it properly.
1. Getting Ready
Before you begin your UX audit, you must ensure that you know what you are auditing. What do you want to find out in this audit?
Hence, you need to do the following:
Identify Your Users 
To improve your website's UX, you have to know who your users are. This is regardless of whether you want to make an e-commerce website or a blog.
Identifying your users can help you determine what a positive experience is and what issues to look out for. After all, millennials can navigate a website just fine compared to a baby boomer.
Some of the user factors you should consider are:
Know Your Organization Goals
Aside from your website users, you also need a well-defined organization goal.
If you own an online store, what do you want to learn about in this UX audit? That way, you can also determine what an excellent UX is.
Determine Your Stakeholders
Aside from designers and developers, it is crucial to involve people familiar with the customer experience. This includes the sales and marketing team. That's because they have second-hand insight into what a user goes through when navigating through your website.
Set Your Budget, Resources, and Timeline
Whether the UX audit will be done in-house or outsourced, it will still use company resources. As such, everyone must be on the same page. This includes the budget, timeline, and expected output.
2. Determine Your Behavioral Metrics
Now that we have those things out of the way, the next step is to determine your behavioral metrics. This helps determine what users are doing and how they are interacting on our website.
Some of the behavioral metrics you should measure include:
Pageviews
Exit Pages
Abandonment Rate
Conversion Rate
User Flow
Dig deep as you can with your web analytics. If you see a high cart abandonment rate, you must figure out things like:
Why are customers leaving their carts?
What is stopping them from proceeding to checkout?
Where do people who abandon their cart often come from?
That way, you can have an insight into what causes their frustration.
3. Determine Attitudinal Metrics
If behavioral metrics give you quantitative information, attitudinal metrics give you tangible insights. This has something to do with what users are experiencing whenever they navigate through your website.
For one, you can conduct a usability test to know if your website is making it easy for your users to accomplish a task. It can also help you determine how long a user takes to complete it.
This is where information architecture testing methods, like Card Sorting and Tree Sorting, can come in handy.
Card Sorting is where a user is given a set of topics and sort it into groups. On the other hand, Tree Testing where a user is tasked to place pages under their corresponding navigation menu.
These two methods can give you an insight into how your site visitors interact with your website and finish a task. If it took them a while to achieve their goal, it can indicate quality issues on your website's UX design.
Aside from collecting and studying your data, it would be helpful to check your direct and indirect competitors. Doing so can help you get a clear picture of what users expect when interacting with a website that is similar to yours.
Depending on the type of scenarios and tasks you set for a target user to complete, you could also measure UX by way of a user error rate (USR) which looks at the number of times a user has made a wrong entry. This metric can indicate how user-friendly your website is. If you want to test the overall usability of your website, try a system usability score (SUS). This type of questionnaire has ten questions which ask users to rate an aspect of your product or service from strongly agree to disagree strongly. All results are given a score so that you can calculate your average score between 0 to 100 based on the responses. If your product or service scores below 68, it indicates that there are customer problems that need solutions to improve user experience. 
4. Collect, Organize, and Analyze Your Data
Once you have determined what behavioral and attitudinal metrics you need to measure, the next step is to collect your data. Luckily, there are usability tools you can use to do that.
For one, there is your web analytics. Others are heat maps like CrazyEgg and HotJar that allow you to record website user interaction.
Once done, you need to organize your data in a way that stakeholders will understand. Using a cloud-based spreadsheet is the simplest way you can do so. Plus, it allows everyone to collaborate.
Lastly, you should analyze your data. This includes identifying the website's shortcomings and the frustrations of your users. The key here is to map out the user flow to get a clear picture of how users interact with the different pages they land on.
That way, you would know where you will need UX support.
5. Make and Implement Your Recommendations
Of course, no audit is complete without recommendations and implementations. Once you analyze the data, the next step is to make recommendations. This can include the following:
Visual Design
Branding and design are integral to UX. That's because people will associate their experience with your brand. On the other hand, your brand identity compels users to set expectations.
For instance, does your website's color and typography match your branding identity?
Responsive Design
Here's the thing: More than half of the global internet traffic comes from mobile devices. Hence, it would help if you also take responsive design into account.
This includes ensuring that you are providing consistent positive UX regardless of screen size.
Message Clarity
Of course, you should not forget your web content. This includes the text, images, videos, and calls to action that are on your website.
If your UX audit shows that people do not proceed to checkout because the CTA button is ambiguous, it means that you need to fix it. You can make the color and size of the button prominent and the call to action clear (i.e., "Proceed to Checkout").
Accessibility Concerns
The World Bank states that 15% of the world's population lives with a disability. Hence, you must ensure that your website also promotes inclusivity.
This means making your website easy to use, whether someone is non-disabled, blind, deaf, or dyslexic. You can use Google Lighthouse to determine whether your website is hindering disabled people from accessing your website.
Resources
User Testing Templates
Speak to high quality people