6 Tips for Performing an Effective UX Audit to Improve User Satisfaction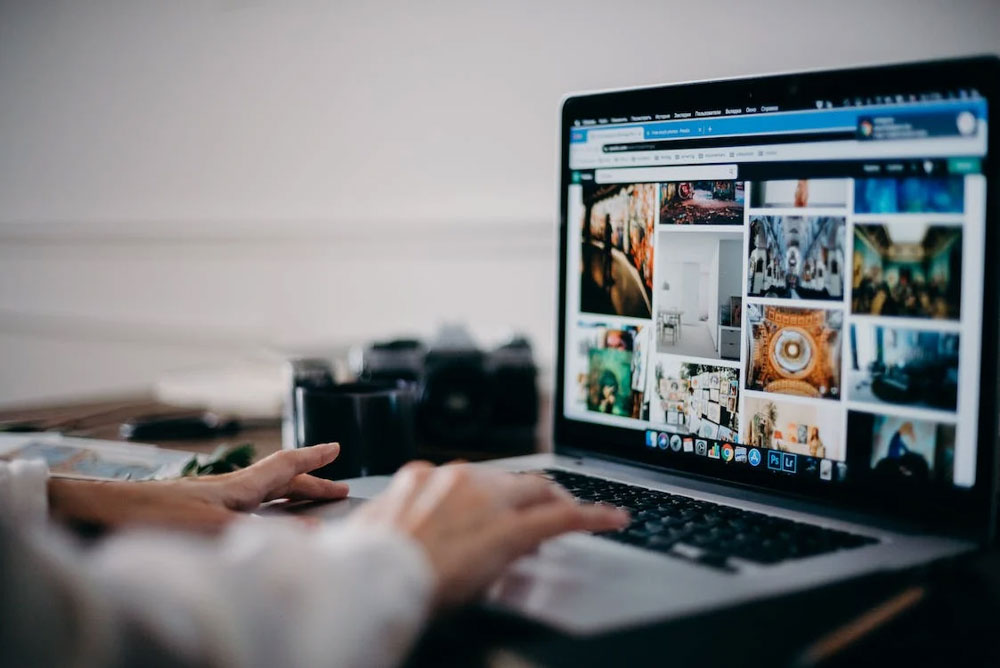 Whether you're running an ecommerce site or a blog, it's vital to provide users with an excellent user experience. If it's challenging for site visitors, they'll likely click the back button.
Excellent user experience (UX) allows you to give a positive experience to site visitors, which creates brand loyalty. The better the user experience is, the longer your traffic stays on your website and sees what you have to offer. Ideally, you might want to do a user experience audit if you have high bounce and low customer retention rates.
UX Audit Defined
UX Audit is the process of singling out any usability issues on your site. It will also largely depend on key performance indicators (KPIs,) user research, etc. Let's say you wanted to know why you're not making many sales from your ecommerce site. Running a UX audit will show you that the checkout process is complicated. You can address this issue and offer solutions like allowing guest checkouts.
What Makes an Outstanding UX Audit?
An excellent UX audit helps you single out less-than-perfect features of your product. You can also find any issues that could slow down your site, affect performance, and hurt your conversions.
Moreover, it gives valuable insights into improving user experience. It can lead to better customer satisfaction, engagement rates, and conversions.
What Are The Benefits of Running a UX Audit?
While the process can be time-consuming and certainly not cheap, it's certainly worth it since it allows you to find usability issues early on and make changes before they eventually become significant problems.
Here are some of the benefits:
1. Find usability problems
A UX audit lets you find usability issues like unclear navigation and poor labeling. It also allows you to fix these issues before they become significant problems for users, causing them to leave your site without making any purchases.
You'll also find which parts of your site are confusing and can be hard to use, and then work to improve these areas.
2. Enhance customer experience
Running a UX audit gives you a big picture of where your site needs to improve and the factors that aren't working well.
Doing so allows you to make informed decisions about what needs fixing or if there are features that don't require any fixing at all. When you start your own e-commerce website, a great user experience leads to an enhanced customer experience. It also means happy and satisfied customers in the long run.
3. Get rid of any annoyances
Too many options or buttons on a single page can make finding what you're looking for challenging.
That's why having a well-organized page and the right amount of options will decrease user frustration.
Tips for Performing an Effective UX Audit to Improve User Satisfaction
UX audits are vital because it allows you to identify and fix issues that might hinder user experience. It also gives you a snapshot of your product or service's current state. It enables you to know where you can make improvements.
The steps we've outlined below will ensure that your products will meet the needs and expectations of your customers. It will also provide you won't miss out on anything vital during development.
Here are helpful tips on how to make an effective UX audit to improve user satisfaction:
1. Understanding your business objectives
Understanding your business objectives defines your site and makes it unique. If you don't know your goals and objectives, you can't create a site tailored for your prospects. You need to know what your end goals are.
Similarly, you need to know what issues users want you to fix with your site design. It also helps if you understand their current situation and how they want things in the future.
It would also help if you also answered the following questions first:
What's your site's purpose? Is it to get more leads and sales or to improve your branding?
Why do you need this site?
What's your target audience like? Is it Gen-Zs, millennials, or middle-aged men?
2. Understanding the user flow
Simply knowing your customers isn't enough. You also need to monitor their website journey to understand where the problem is.
The customer funnel will let you know the goals of the user's objectives in different parts of your site. You also need to check the steps they took to complete them. Similarly, you might also need to map out your whole site architecture. This provides a visual diagram of users' different pages and actions on your site.
User flow allows you to map the exact journey of site users. It also gives you an insight into their pain points and frustrations and shows you exactly where they leave in the customer funnel.
You can test your hypothesis about the user journey with usability tests. It also places your customer at the forefront of the problem since it helps you identify these negative experiences in real-time.
3. Determine behavioral metrics
Determining behavioral metrics lets you know what users are doing and how they interact with your site.
Here are some behavioral metrics you'll need to measure:
Conversion rates
Abandonment rates
Exit pages
Page views
User Flow
If you have a high cart abandonment rate, you'll also need to figure out the following:
Why do customers leave their carts?
What's stopping them from proceeding to checkout?
Where do people who abandon carts come from?
This gives you a solid insight into the things that cause their frustration.
4. Review Analytics
Many businesses also track their site performance on Google Analytics, making the data useful when doing a UX audit.
Reviewing your site analytics gives you quantitative data on who's interacting with your product, why they're acting the way they are, and how many pages they visit before converting. You also see at what stage they become disengaged in the purchasing process.
Data analytics lets you see where users become frustrated and leave with the experience you're offering. Again, you can use this as an excellent starting point with your UX audit. However, it may take some time before you get substantial data to know how users interact with your products.
5. Complete a Usability Evaluation
Running an evaluation is some form of usability inspection evaluating the interface with pre-defined standards.
These are often categorized into groups:
Efficiency
Includes rules that let you know whether tasks can be done quickly and efficiently without much effort, like needing simple input and output solutions.
Learnability
Evaluate whether users know how to use the interface quickly and with minimal assistance. Examples would be watching videos or following written instructions.
Memorability
Includes a set of rules that check whether or not users can remember features and tasks if they revisit the app later on. This may involve adopting consistent page layouts or screens throughout the app.
Errors
Includes errors that make things difficult for users to find what they're looking for or use on your site. This can be as simple as spelling errors to something more complicated like broken links.
However, all of them have one thing in common: to make a website less usable than it is.
Satisfaction
It involves a set of rules evaluating whether users find the interface satisfactory. This may consist of users' satisfaction or pleasure from using it or the frustration they would feel because of its inefficiency.
6. Compile findings
The next thing that you need to do is to come up with a list of actionable recommendations. You can summarize it in a single document if you only run an internal audit.
However, if you present findings to clients and stakeholders, you may want to put in more graphics and detail to make the conclusions easy to understand.
Usually, a significant audit report will include the following sections:
Executive summary: An overview of the findings and recommendations in the report.
Findings and Recommendations: A list of things found in user research and testing. It also includes several ways to fix the problem.
Analysis: Includes details about how every issue was found during the user research and testing stage (e.g., we found out that users struggle with X because of Y.)
References: References link to supporting documents such as user videos, research notes, usability test finding reports, etc.
Remember that these findings and recommendations should be shown as research notes, usability test finding reports, user videos, and so on.
These findings and recommendations should be shown to convey results to the company's stakeholders. Also, don't be overly critical when presenting your findings and recommendations; focus on the positive by offering solutions.
Final Thoughts
A great UX audit can do wonders for your product. It will inform you about specific pain points, as well as things that you need to improve.
UX audit focuses on uncovering issues that current customers encounter. Once you find these issues, you must take care of them before launching your app or website. It will ensure that the customer journey will be as smooth as possible. Good luck!
Resources
User Testing Templates
Speak to high quality people