6 UX Design Elements That Can Greatly Increase Email Conversions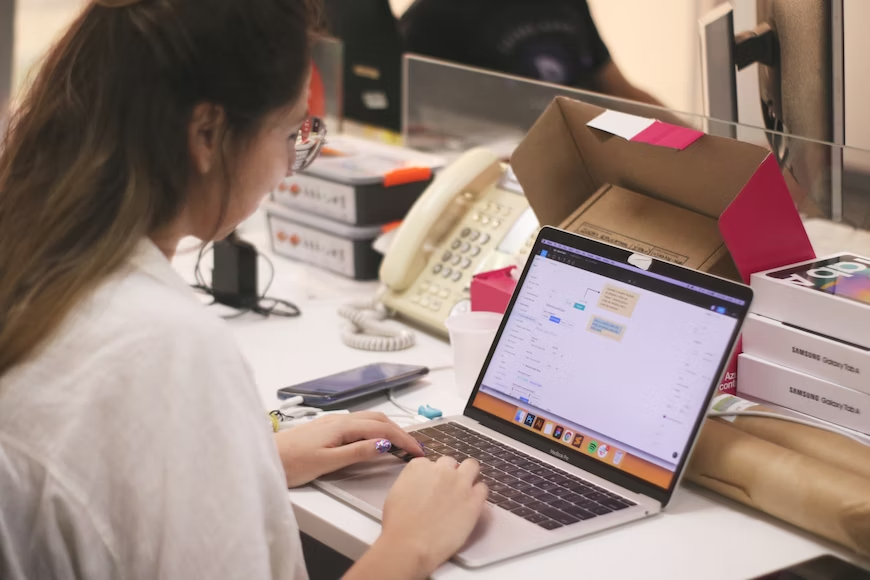 Photo by Marília Castelli on Unsplash
It only takes a couple of seconds to grab your customers' attention. The same applies if you want to grab their attention in an email.
User experience (UX) is vital, and there is plenty of content for anyone who wants to know more about website UX. However, there needs to be more content about email marketing UX.
The thing with email UX is that it's often forgotten, even ignored. Poorly designed emails can lead to fewer conversions, loss in revenues, and even erosion of brand trust.
Why does UX matter in email marketing?
Many marketers need to pay more attention to the effect UX can have on emails. But if your job proposal in an email doesn't move, inspire, or prompt immediate action, the client will close your email- maybe forever.
Meanwhile, if your email can offer an excellent user experience, your subscribers appreciate and respect your brand and products. You can connect with their emotions and engage with them better.
Simply put, email UX is an experience a customer or subscriber has interacting with your emails. An effective UX design involves everything that allows visitors to do every task successfully and effortlessly.
Now, we'll walk you through the top design elements that can significantly increase email conversions:
1. Catchy and personalized subject line
An excellent subject line will give readers a reason why they should open your email in the first place. Then, they will notice the second element after checking who the sender is, and it tells users what to do next. No matter the purpose of your email marketing campaign, a great subject line will entice them to read your company's news.
So, make sure that you keep these subject lines direct, relevant, and personalized. This makes the recipient feel special. Include worthwhile motivation, like using keywords to catch their attention and show a real-life benefit such as product promotion or offer. A good email builder will help you create highly effective email campaigns.
2. Responsive and accessible design
It's 2023, and you must catch up if you're not creating mobile-friendly email designs.
Do you know that 81% of subscribers like reading emails through smartphones? You need to ensure that your emails don't just look great on mobile but also on desktop well. It would help to keep your emails' width from 550 to 600 px. This is to prevent loading issues on mobile devices.
By ensuring that your site is responsive, you'll attract more visitors and boost your conversions. You can try using a hamburger menu allowing users to navigate your site on smaller screens. Similarly, you can opt for bigger buttons and font sizes so that it's easy for mobile users to click links they're interested in. Making these simple changes encourages more people to visit your site.
3. Scannable email content
You only have a couple of seconds to communicate your message. Writing clearly and concisely can be challenging and not given the respect it deserves, especially in email.
So, let's assume that subscribers will only scan your email. It would help if you made it easy for them.
Here are some tips:
Start with the bare minimum of the copy to get your point across. Try to limit the number of words you use.
The best length of the body copy is around 50 to 60 characters.
Your email should have specific goals. You shouldn't be sending emails if you can't justify why you're sending them in the first place.
If your goal is to convert, you need to consider the value proposition. Answer why users should click through in the first place. If you have a solid value proposition, subscribers will say, "If I click, I'm getting value out of it."
4. Clear call-to-action
It's also vital that you tailor your call to action in a way that stands out and will generate more conversions. Make sure that you have a solid call to action because the last thing you want is to get mixed messages that will only confuse readers.
Use bold and isolated colors that match the colors that you use for your campaign. It would help if you also use text links rather than image buttons. Also, make sure that you avoid using navigation bars in your email to maintain the focus on your CTA.
When you test various buttons, you must check how many users click the button and what they'll do after they click. Are they more likely to sign up for a newsletter? Buy from you? Download an ebook?
When you track the results, you can quickly develop the right call-to-action button that works well for your site.
5. Animated GIFs
It might be tempting to place videos in your emails to showcase your products in action. But the thing about videos is that they don't convert as well as on web pages. Opening them on mobile consumes a lot of data, creates noise, and takes away users from their email clients.
Fortunately, a great workaround is to use animated GIFs. Animated GIFs show how your product works without forcing them to watch the whole video. While it doesn't have the same quality a video might have, it consumes less data, doesn't have audio, and can be used on any device.
6. Directional cues
While telling users what to focus on in your emails is almost impossible, you can guide them using directional cues. These cues are design elements that nudge the readers in a particular direction. These can be subtle, like running a faint line across the page, or could be as bold as an arrow pointing to a CTA.
The purpose of these cues is to guide the user's gaze as they scroll down the email. Instead of an arrow, you can use graphics that gently point downward toward the CTA. The reader's eyes will naturally trace the graphic's direction and immediately notice the CTA.
A great example is using arrows. It guides the user to the checkout page. It lets you say, "Ignore everything else on the page, and please focus on this."
Using strategically placed and angled arrows, you should highlight your most important page elements. Tie a sequence of arrows together to create a path for your visitors to follow. This usually ends at your CTA.
Over to You
So there you have it. Ensure you follow these UX design principles and use the correct UI elements. While this may vary from brand to brand, these handy tips will help you boost your conversion rates.
Remember that combining a great UX design and a good email marketing campaign will pave the way for success. Good luck!
Resources
User Testing Templates
Speak to high quality people