International Recruiting & User Testing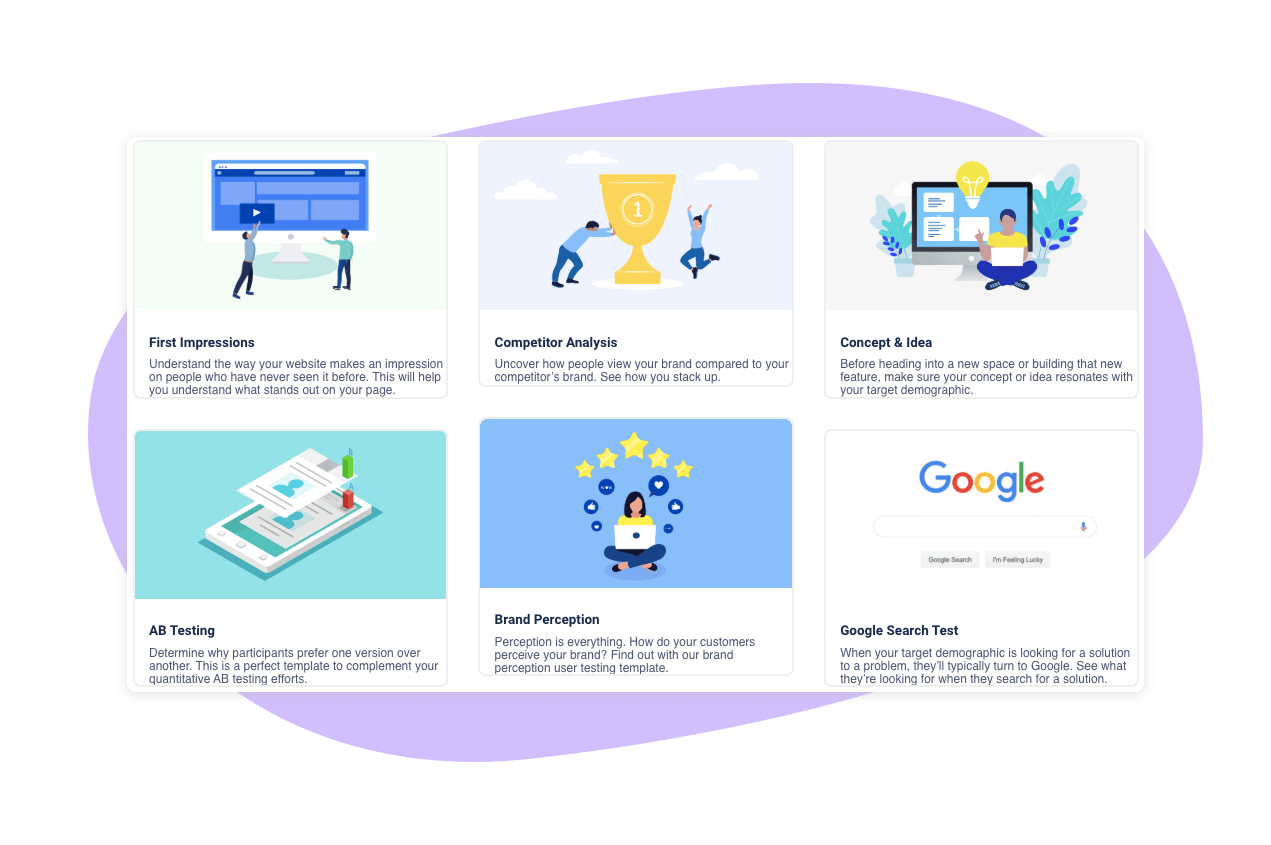 Not sure which questions to use for your next user test? Have writers block?
Explore our library of user testing templates and quickly launch your study. Our templates were curated from the most commonly asked usability and user testing questions. Each question has been double checked to ensure it's unbiased and impartial.
Our templates were created so you can achieve an objective. Take a look below. 
Brand Perception Questions
Competitor Testing Questions
Concept Testing Questions
Persona Interview Questions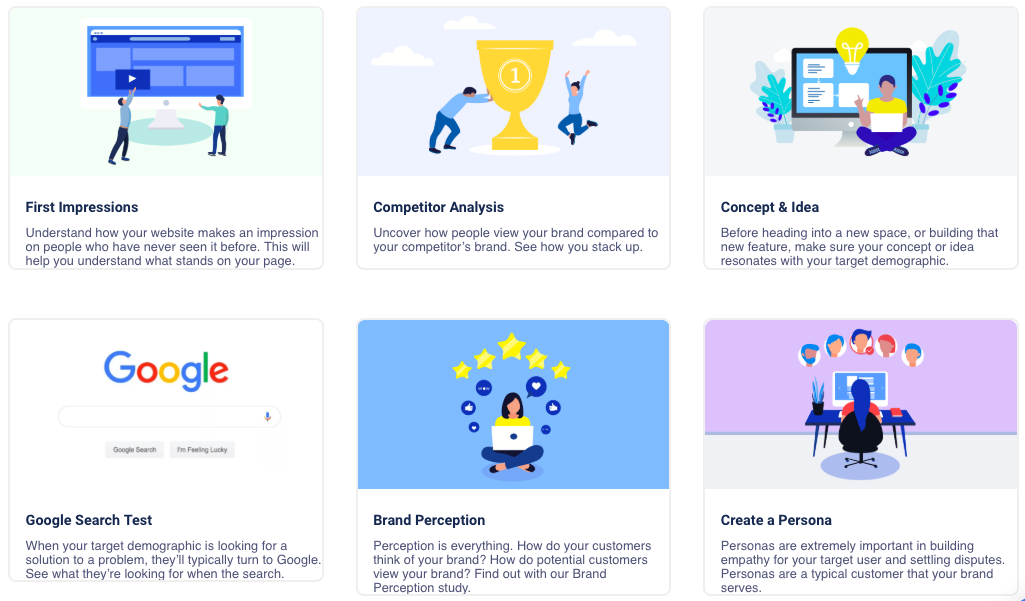 Just point, click and you'll be able to view the goals and objectives of each template along with the questions.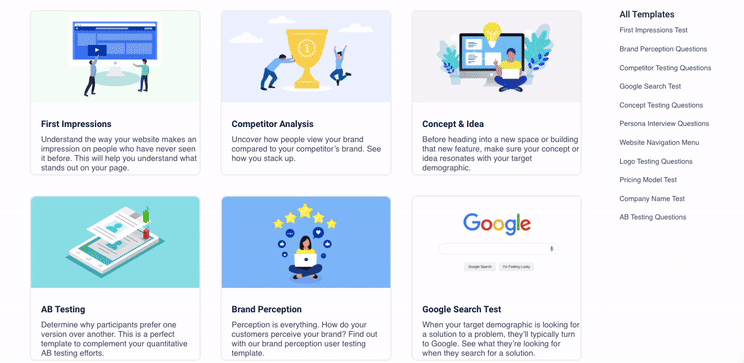 If you have a specific goal that we haven't covered, chat us and we'll create one!
Resources
User Testing Templates
Speak to high quality people