New Feature: Search and filter on the projects screen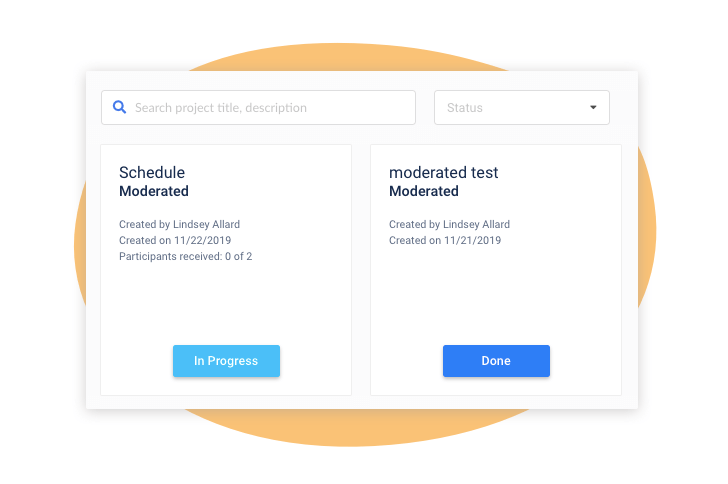 For all of those PlaybookUX power users, we know it's difficult find projects. That's why we've released search and filters. 
Our search feature allows you to search projects by title and description.

Filter on status, such as Draft, In Progress and Done.

Resources
User Testing Templates
Speak to high quality people