Mimic these 10 Mobile UX Best Practices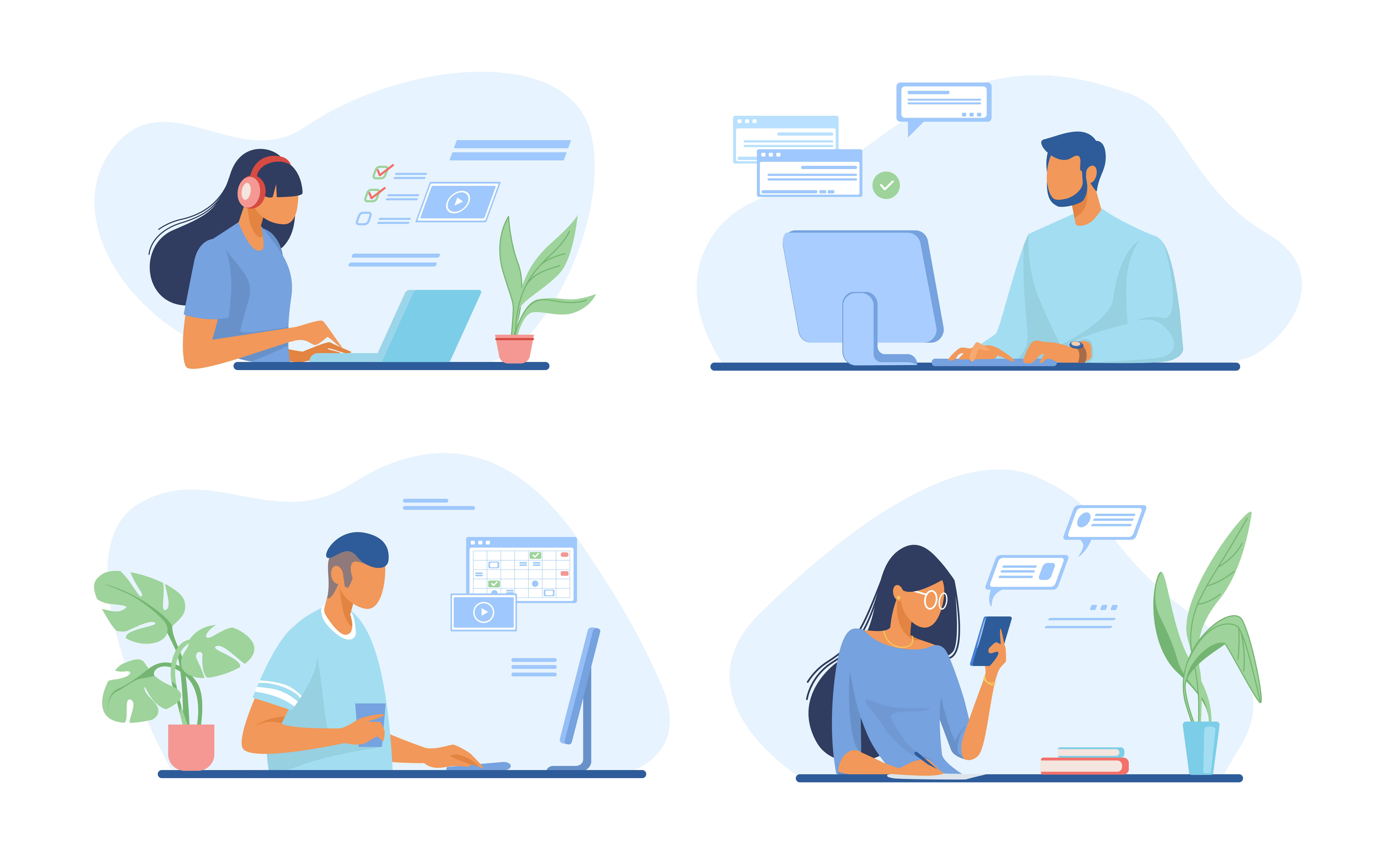 Good design isn't what you think it is. While there are specific mobile UX guidelines for designing an app, users need to have their say too. When your target audience downloads an app, they will uninstall it if they see that it is a mobile version of your website. They expect a mobile user experience which is customized for their needs. This feature makes downloading the app worthwhile. According to Statista, on average, most users delete a mobile app they no longer need within 5.8 days.  
This statistic seems worse when you know that mobile apps are expected to produce $189 billion in revenue by 2020. Now more than ever, it demonstrates that your UX team cannot ignore mobile app UX design. With this in mind, we've developed ten mobile UX best practices that you should consider at every stage of your design process. 
What is mobile UX design?
Mobile UX design is the creation of good user experience for a customer as they use a mobile phone as well as any related applications or services on it. UX mobile design is different from designing a memorable user experience on a desktop. A mobile app user experience needs to be efficient and must stand out from the crowd. 
Mobile users need to be able to use their phone at any time or location and must be able to use an app without much effort. Also, the app that you design must be so eye-catching and unique that your target audience would choose to pay for your app rather than going for any of the other free options. Mobile UX designers are also required to balance the user's expectation for a meaningful, personalized experience on an app rather than the desktop with the need to maintain brand consistency.
Best practices to improve the mobile user experience:
 
CONDUCT A THOROUGH MOBILE USER EXPERIENCE RESEARCH PROCESS
Has the thought of a new mobile app idea excited you? So much that you wanted to start designing it straight away? It can be very tempting to start designing a mock-up without any initial research. But this initial research, when done well, will help you understand the needs of your target audience and get actionable insights. The goal of your future mobile app UX will be to create an experience that caters for these needs.
Start by analyzing your competitors to create your ideal mobile user experience. Make a list of at least ten mobile apps that are similar to the one that you are going to create.  Observe and note down what you like about them and what you don't with why? 

Create user personas for your app users so that you will be able to understand how users will use your app. Don't be afraid to create more than one user persona. In this way, you can understand what content and activities different users are interested in for a more detailed guide on user personas, read our article.

Once you have created your user personas, you will know who your target audience is. Test your app or its prototype with these target users on a variety of mobile devices so as to make sure it looks and works well. You should see your app as a constantly evolving product. This means that while testing is important before launch, you should continue testing your app at regular intervals to make sure it is meeting the needs of your target customers.

Do you want to take your mobile app global? Then you also need to test your mobile app UX design with users from emerging markets (those who live outside the US or Europe). Test your app design for internet connectivity, allowing caching of data and keeping content to a minimum so that your page loads quicker. Limited data is also another issue with emerging markets. Pay attention to cultural differences in terms of design and limited device capabilities (emerging market individuals might only be able to afford low-end mobile devices). 
PlaybookUX's end-to-end software solution can help you run a comprehensive mobile UX research process by making it easy to organize unmoderated or moderated tests that can source a variety of information. Use our tests to get intelligence on your competitors, create user personas or customer journey maps or test a UX mobile idea or prototype.  We also have a vetted tester pool that allows access to 40 countries which means that our AI-powered insights can help you create the best global mobile user experience.      
KEEP NAVIGATION SIMPLE FOR A BETTER UX MOBILE DESIGN
In order for your target users to find what they are looking for, you need to make it easy to navigate your mobile app. You can do this by:
Using a navigation pattern that is familiar to your target users. In this way, your mobile navigation UX pattern on your app will not require any explanation.

Organizing the information in a clear and logical format. You also need to create a structure that offers a minimum number of actions for users when looking for information. In other words, users should not have to click on a lot of sections on your website to reach their ultimate destination. For example, if they want to read blog articles, they should see that clearly labelled within your navigation structure.

Making your content rather than the navigation of the app should be the main focus. Use mobile user experience research to check that your navigation supports the content of the app.

Allowing your target users to see their current location so they can navigate well when in your mobile app.
KEEP YOUR CONTENT TO A MINIMUM AS PART OF YOUR MOBILE USER EXPERIENCE
As I am sure you know, a mobile app has a very small screen space. So when choosing the content you want for the app, keep it to a minimum. Page descriptions should be short and to the point. You also need to check that your content can be universally viewed on devices all around the world to ensure better mobile user experience. Think about whether you need to use flash! To do this, you need to:
Cut out the clutter. Every image, button and line of text, as part of a mobile UX design, can make a screen more complicated for a user, especially with the limited screen space. Get rid of anything unnecessary to make it easier to comprehend.

Ensure that decorative elements such as gradients and drops shadows can be minimized if they do not support what you require the user to do on the app.

Make it easier to learn and read for the user by designing each screen for one purpose with only one call to action.

Use clear, direct language to communicate with your target users. Avoid acronyms, technical terms, brand-specific terminology or cultural axioms as part of your mobile app UX as not all individuals will understand.
REDUCE THE INPUT NEEDED FROM USERS WHILE ON THE APP
Users hate spending a lot of time and effort looking for information they require. So it is your job to make sure that they minimize their input with your app's mobile UX design. You can do this in a number of ways:
Enable features such as autocomplete that allows users to fill in forms with fewer keystrokes.

Keep your forms short and sweet if users do have to fill in a form on your app.

Create predefined options for users to choose from when filling in forms.

Design large touch targets for your mobile app so that users find it easier to tap. Tap touch targets should be at least 7-10 minutes so that your user's finger can fit within the relevant touchpoint.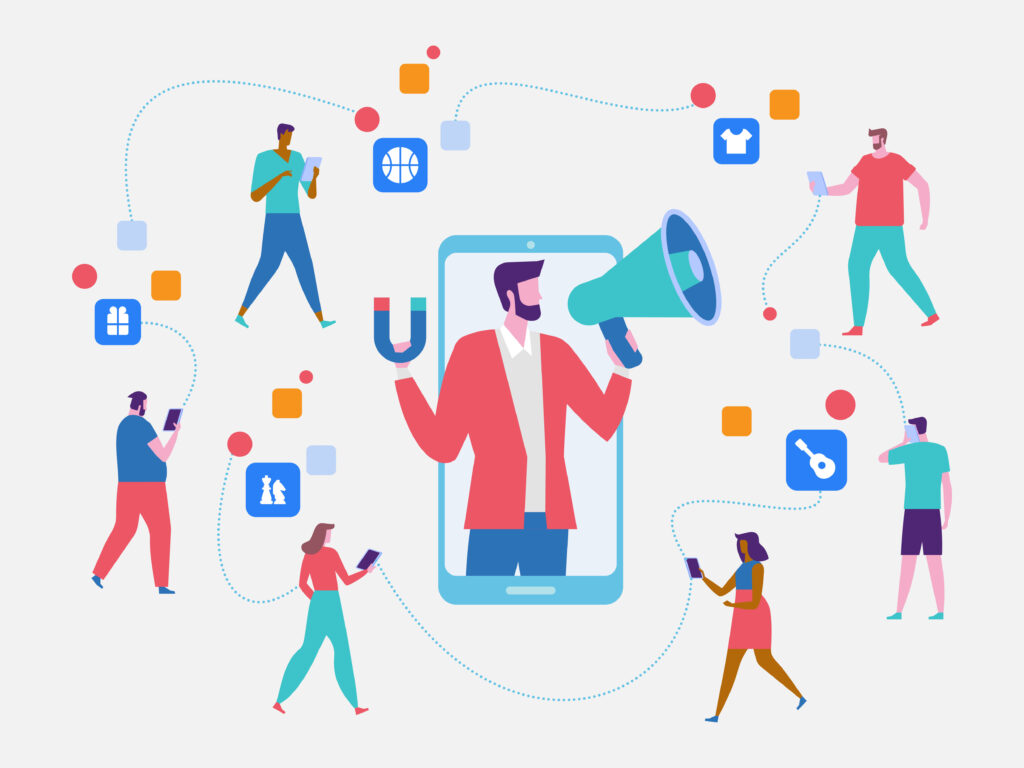 CREATE A MOBILE APP USER EXPERIENCE THAT LOOKS FAST AND RESPONSIVE
When a page takes long to load, it might seem like your mobile app is frozen. The user is then confused, frustrated and eventually is forced to leave or uninstall your app.
However, while you can try your best to make an app faster, a slow response can be caused by factors outside your control like a bad internet connection. So while your user is waiting, you can create a better mobile user experience for them by:
Using a visual distraction such as an animation so that users pay more attention to this rather than getting bored of waiting.

Opting for a progress bar or a loading spinner icon as part of your mobile app UX will indicate to the user that content is being loaded. It is a blank or static mobile app screen that is more likely to encourage a user to leave.

Choosing a skeleton screen which can give the impression that your mobile app is fast and responsive. All this does is a blank version of a page on which content loads gradually.
KEEP THE USER IN CONTROL IN LINE WITH MOBILE UX BEST PRACTICES
When apps look and feel predictable, your target users will feel more in control of how to use your app. More importantly, they will want to use your app. You can create a better mobile user experience and make your app more straightforward by:
Making sure that the 'back' button works so that users are able to go back to the previous screen. This is also needed when users are filling in a form with more than one page so that they can go back to check their responses. 

Creating a useful error message for when your target audience enters information that is incorrect. An error message should say what went wrong and why as well as giving them steps to fix the error.

Understanding how you can keep users with hearing loss, vision loss and other disabilities in control of your app. Mobile UX testing could show that colour-blind users might respond better to the use of labels and icons to show invalid fields or unacceptable information on a form. Your app can also have an option to reduce or get rid of animation for those who suffer from motion sickness.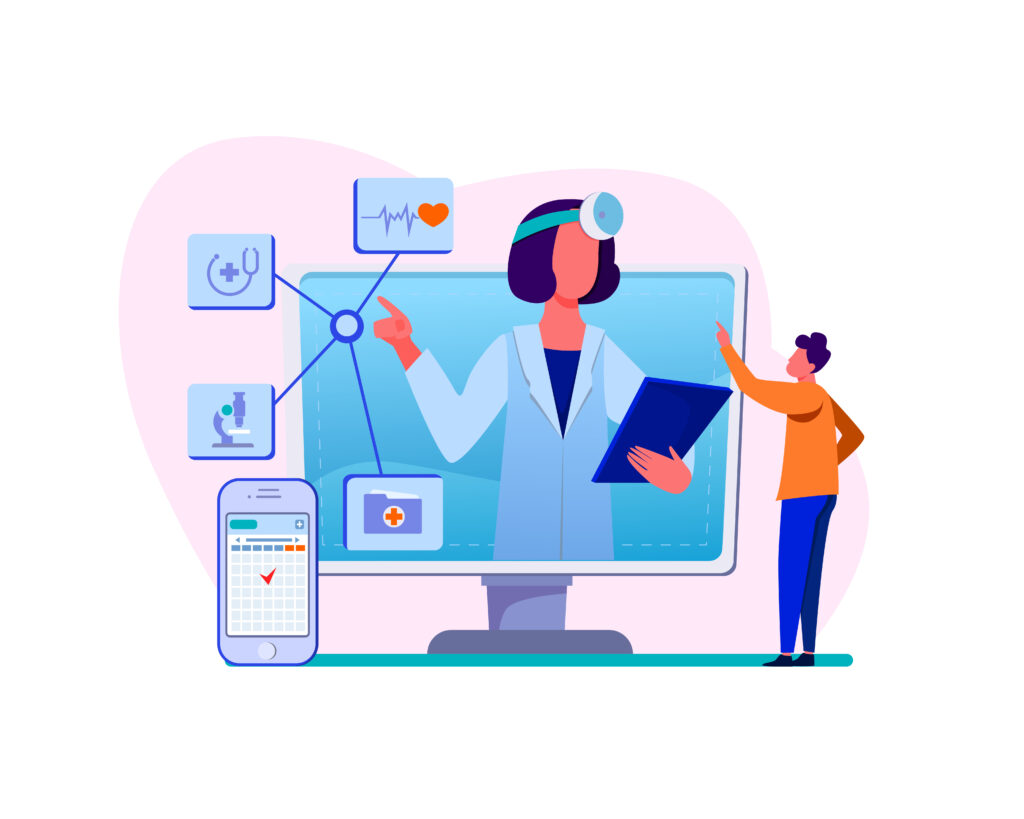 PRIORITIZE THE FIRST TIME EXPERIENCE
First impressions matter for mobile UX design especially when a target customer starts using your app. If you ask for too many things at once, no one will want to listen. Avoid becoming 'that person' to your customers by:
Avoiding a sign-wall that demands mandatory registration before using an app. It's natural for users to want to play around with your mobile app before signing up. Only ask users to register if it's necessary. If users have a better understanding of the mobile user experience you can offer, they are more likely to sign up automatically at a later date.

Using strategies such as contextual onboarding (giving instructions on an app only when the user needs it) or an empty state screen where an app encourages a user to go through rough one or more steps to develop their profile.

Choosing to ask a user for a review of your mobile app only after they have used the app a few times. Never ask them for a rating during onboarding or the first launch. Don't even think about asking for their opinion while completing a task.

Asking for permissions at the start only if it's needed for a task.
ENSURE A SEAMLESS EXPERIENCE BETWEEN YOUR MOBILE APP AND THE DESKTOP 
If a user switches from your mobile app to a desktop version of it, they need to see continuity. Mobile UX dictates that apps should never be seen as a singular experience that cannot integrate with experiences on a desktop or a tablet. Do this by:
Allowing users to continue their journey from where they stopped on their mobile device. For instance, if they are browsing items on your e-commerce app, they might want to switch to the desktop version.

Making the purchasing experience even more seamless by using an in-app rather than a smartphone browser.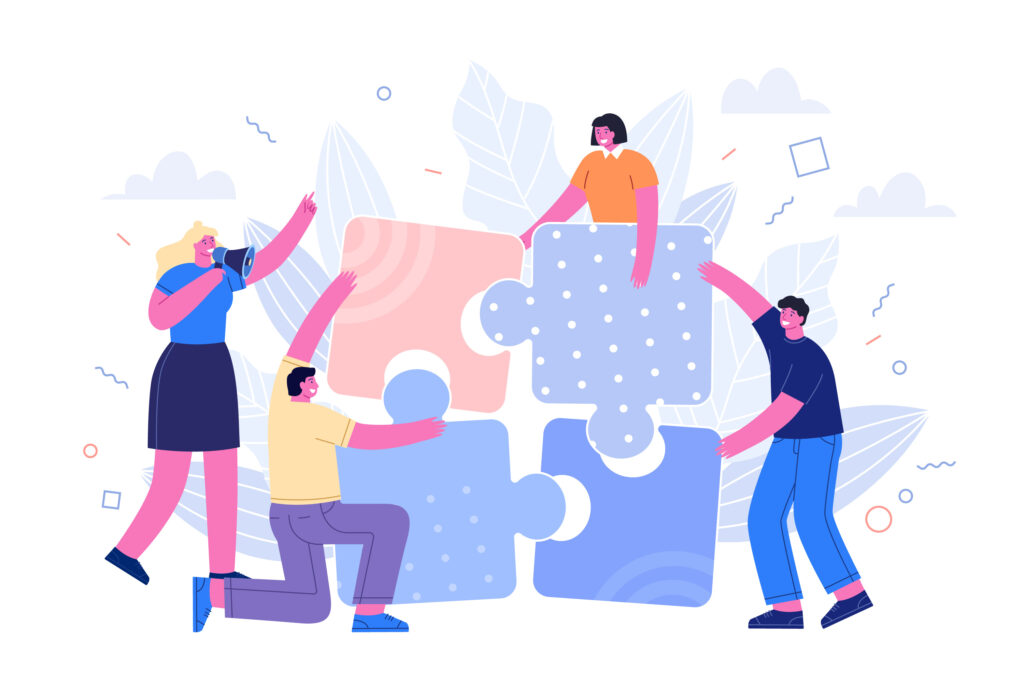 AS PART OF YOUR MOBILE USER EXPERIENCE, MAKE SURE A USER CAN READ THE TEXT
Content is the main reason why a user will want to visit or use your app. The typeface and font size you use, as part of mobile UX, plays a huge part in whether your content can be easily read or not. Make this an easy task for your mobile app to adhere to by:
Choosing a default typeface for the platform that you are using. For example, Roboto and Noto are two typefaces that work very well for Android apps. It is important to respect and be aware of platform guidelines for interface design.

Using a legible font size that is at least 11 points so users can read it without zooming.

Making sure that images appear in the right aspect ratio, in line with mobile UX design, rather than being stretched too wide or long to fit a space.

Optimizing your video content for portrait mode.

Ensuring that there is visual consistency (typefaces, buttons and labels) as well as functional consistency (all interactive elements working in the same way) for your mobile app.

Not carrying over UI elements from other apps while you need to respect standard guidelines for interface design, it is important to make sure that icons and functional elements such as input fields, checkboxes and switches are unique to your brand.
DON'T FORGET ABOUT MOBILE UX TESTING WHEN PERSONALIZING THE MOBILE EXPERIENCE
Your mobile app needs to connect with your target user by providing information to them in a genuine, heartfelt way. Create a more personalized mobile user experience for your target customer by:
Offering useful content based on their location, past searches or past purchases. 

Giving users' feedback on your mobile app every time they complete an action or a task. You could use interactive visual elements such as animated effects following completion of a task. A sound after a user clicks on a button could confirm that your app is working the way it should but also that the user is performing the right action.

Designing your app for users who have busy lives and are always on the go. Allow your app to save the last page they were on so that they can return to it at a later time. Instead of requiring the target user to sign in with their username and password at every occasion, give them the option to sign in with facial identification or a fingerprint touch login.
Our affordable unmoderated and moderated testing solutions can help you conduct mobile UX testing on the navigational structure of your app. In this way, you can decipher whether your target audience can find what they are looking for. Through PlaybookUX, you could also test any new personalized features that you hope to roll out or identify how your marketing copy can be tailored to encourage a more loyal base of customers rather than visitors.
Wrap-up
Adhering to a set of mobile app user experience design tips will ensure a better user experience on your app for your target audience.  It will also ensure that your mobile app UX design team makes the most of the limited time you have to capture your target user's attention before they uninstall an app to one that is more intuitive, personalised or user-friendly. Mobile UX is no longer an afterthought and should be considered as an essential step in your overall design process. Schedule a demo to see how we can cater to your ideal mobile user experience.
Resources
User Testing Templates
Speak to high quality people