15 User Testing Tips for a Successful Test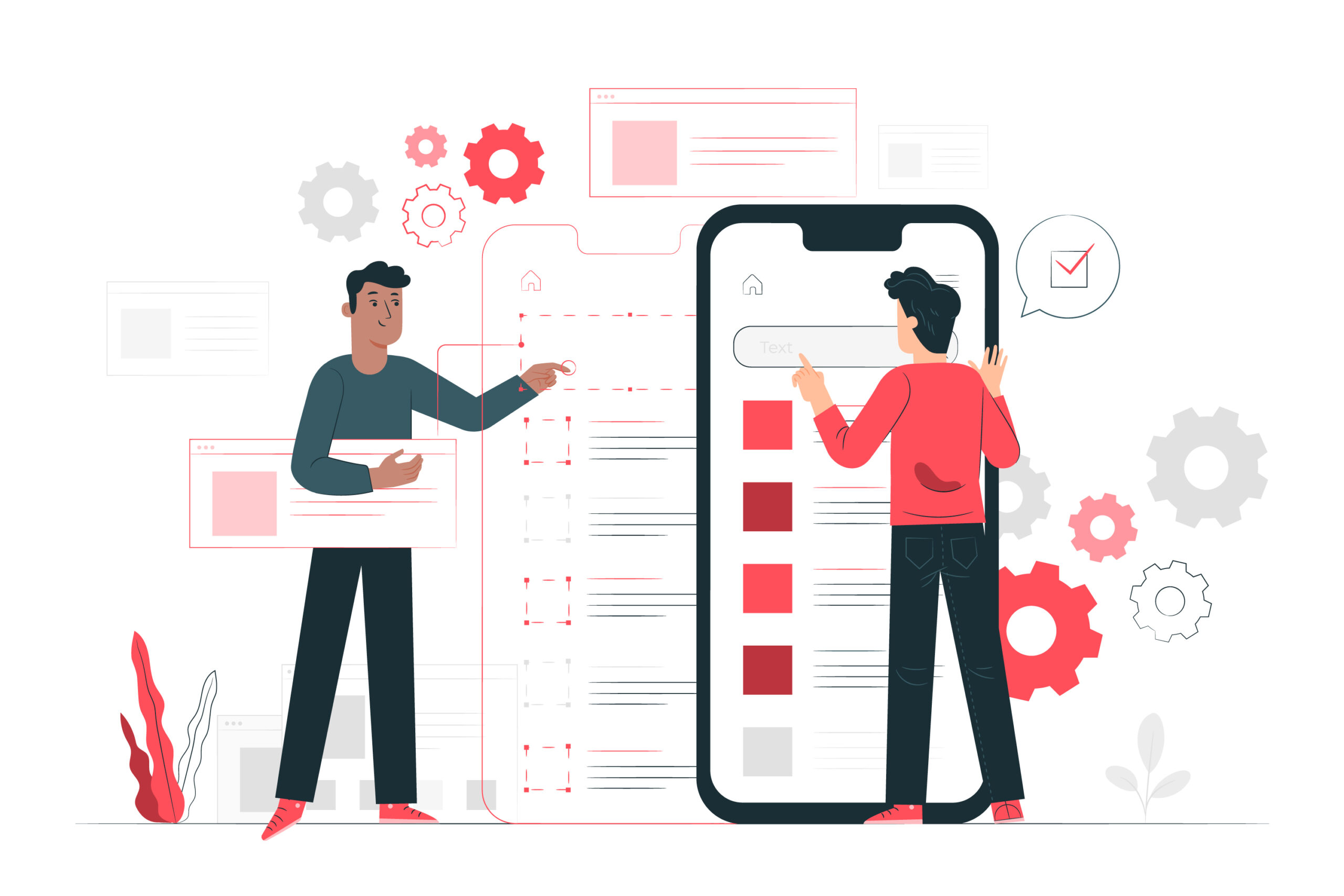 Are you confident that your product or service can remain useful for your target customer throughout time? You're not alone, as a business owner, if you answered no to this question. User testing is your solution for ensuring the longevity of your product or service.
 This process puts you in touch with target users who are ready to tell you whether your product or service meets their needs. Conducting a user test allows you to gauge whether your product is fit for your audience, a change of upgrade will be successful or not and recognise any issues with your product or service at an early rather than a later stage of development.
 With all of this said, are you ready to start your first test? How do you make sure that you get the best out of that experience? Here are 15 general, moderated and unmoderated usability tips for a successful user test.
Universal user testing tips and tricks
1. Set your user testing objectives
Before starting a usability test project, you need to understand its purpose. Ask yourself, 'What am I trying to learn?', 'Is this project in line with business objectives?' and 'What do I need to achieve from this test?'
 Once you are clear on the responses to these questions, you need to recognise which parts of your product or service require feedback. In other words, you need to know what to test. It is essential to choose only one aspect of your product or service to test at a time. Remember that you can always check another element of your product or service using another test. For instance, you could test whether a user can purchase your product easily or how long they take to complete a specific task when on your website or app.
2. Recruit the right participants for testing
Recruit individuals that match your target audience. If you don't know who your ideal customer is, you need to conduct a user persona test which will determine the characteristics of your target audience. If you have an existing customer base, you could use this data to learn more about the type of user who uses your product or service.
 Your user test does not need to be long or tedious. According to the Nielsen Norman Group, you can start testing your product or service with just five participants to identify the right participants for your test. Use a survey using tools such as Survey Monkey or Google Forms to develop screener questions. Make sure that none of them is leading and make sure that all of them set criteria for the ideal user for this test. For instance, if you want to test a new video game app, you might wish to ask a question such as 'Do you play video games on your phone at least once or twice a week? 'with a 'Yes' or 'No' option. The rest of the questions can find or more about their gaming passions. In this way, you can get rid of participants who have never played video games and so are not suited for your user test.
 To recruit testers, prepare a job description for your test, which includes your initial screener questions survey link. Post this on social media sites or free job sites such as Craigslist. Include a promise of a voucher for around $50 – $100 for those who take part in the final 60- minute test within the description. If you are part of any community or professional groups, ask the organisers if you could post this job description within that group.  
 Once you gather your five participants after your screener questions survey, you will need to include details of how a participant can join your testing session, whether in person or not. These details include:
The location

The time

Whether they need to bring a specific item with them
Closer to the date, you could also ask all of them to confirm that they can still make it.

3.  Encourage cultural usability for your user test
 Adapting your product or service for one culture's or country's needs is hard enough. If you want to understand whether your product or service would meet a global audience's needs, you will need to discover what these needs are. To identify the comprehensive needs of your target audience, you need to recruit an international set of participants and translators within the countries you are interested in targeting.
4. Engage the whole team to participate in your user test
Encourage the entire team to observe users as they complete the test, so they have a better understanding of what your customer's needs and wants. Record the testing sessions you have with your participants so that a link can be shared with all colleagues who need to see the findings. In this way, they can view the video whenever the design of your product or service needs to change. Other team members can also make their notes or comments on the recordings, which might highlight issues that did not come up previously.
 5. Use a user testing tool
Doesn't it sound exhausting to plan a user test, recruit representative participants and analyse all of the findings? A user testing tool like PlaybookUX could find participants for you analyse findings, help you create screener questions and plan every aspect of your user test, without any hassle.  
For instance, our AI-focused software, made up of ten employment and demographic filters, allows you to choose testers from more than 50 countries using our 2-step verification process. If you want to test with international participants, PlaybookUX can also provide you with transcription and translation services.
 Our software can also help you create screener questions, whether you want to carry out a moderated or unmoderated study, and analyses the findings automatically for you with timestamps, annotations, sentiment analysis and SUS.
All of the assistance associated with tester recruitment, setting up questions and tasks as well as recording and analysing findings is included with every test, regardless of the package chosen. As well as being affordable, PlaybookUX is also adaptable as our software can be used on all types of browsers, on a desktop, tablet or mobile device and allows you to make changes to a test, even after launch.   
Tips for moderated user testing
6. Prepare questions in advance
Know the aspect of your product or service you want to test and then prepare a list of specific questions that you plan to ask participants around that task. Another usability testing tip is to develop scenarios for target users to follow during the test in line with your goals. If a user has a scenario to follow, the task becomes more natural to them, which in turn will produce unbiased, real results. For example, you could be a new restaurant which is interested in learning about what individuals need when they want delicious pasta. You could phrase your scenario like this: 'You are looking for new ways to make pasta. Find three unique pasta recipes you can on the internet'. This exercise will tell you what kind of pasta your user needs. Your following questions could then find out why they have made those choices.

7. Watch your behaviour as a moderator of a user test
If you are in charge of moderating a session, it is vital to make yourself aware of how you interact with the participants. If you can appear robotic, try and be more engaging with the participants. When they are speaking, consider everything that they say and don't dismiss a view if it does not naturally fit in with your own beliefs. In the same way, a moderator should also not judge another individual's culture only on the values and standards of their own culture. Another tip for moderated user testing is to minimise question-order bias by asking general questions before specific ones, positive ones before negative ones or unaided ones before aided ones. And of course, avoid leading questions.
8. Watch their behaviour as participants of a user test
Bias can also occur with your target audience during a moderated study. If you feel that a participant is merely agreeing with every question you ask, try asking them about their real point of view by saying 'why do you feel this way?'
Another usability testing tip is to phrase questions in a way to show that it is OK to answer in a way that is not socially acceptable. Keep the engagement with users conversational so that they do not go into autopilot mode when answering questions. Pay attention to body language and the tone of participants. If a participant seems anxious, start by giving them more manageable tasks. If another participant appears restless, pause for a short break.
9. Make sure that the other observers are 'invisible'
If you have invited other team members and stakeholders to watch the test session, don't draw too much attention to their presence. They should not influence your target users' responses. You could always grant them access to a live stream link of the session rather than inviting them to sit with you in the same room as the participants.  
10. Listen and make all participants feel comfortable
As well as making sure that the participants do not feel anxious, aware or afraid of how their opinions are received, a moderator should always allow the target user to think about the questions asked. As part of their UX testing checklist, a moderator should also pause after each question and only speak when a target user breaks. In this way, you can reduce interruptions to their thinking. Respond to their opinions with follow-up questions to show that you value what they've just said and are listening.
Tips for unmoderated user testing
11. Set tasks properly
When you run an unmoderated test, there is no opportunity to clarify your points when your remote participants are carrying out the specific tasks. So, you need to make each task short and clear to try and avoid any task becoming ambiguous. A target user should never be confused as otherwise; your results will not be useful. If you need any assistance, setting up an unmoderated test, PlaybookUX can help with our unmoderated test templates.
12. Test run your tasks and questions before sending them to testers
Your team and you might have proofread every question and task several times before creating a final version of your test. But, another unmoderated user testing best practice tip is to do a test run of your questions and tasks before sending it to your target audience. In this way, your test run can demonstrate whether they are any issues that you need to fix before rolling it out to your target users.
13.  Conduct iterative testing as part of an unmoderated user test
Once you've written an unmoderated test, it might seem more natural to roll out this test to several participants. However, it is more productive to run this test initially with one user before rolling it out to others. So if you need to fix any wording, design or technical issues before sending the test to the next participant, you can. However, while you go through this process, it is crucial to keep the type of tasks and questions the same. In other words, if you were testing whether the font of your website is clear on not, continue to test on this same issue with the rest of the participants until you have gathered a sufficient amount of data on this area. Following this, if you need to test another aspect of your product or service, begin another user test with a new set of participants.
14. Add follow-up questions after each task 
While many remote usability tests will come with quantitative and qualitative analytics services such as time on task, clickstreams, heat maps and the system usability scale (SUS), create survey questions after each task to give you more qualitative data. Another one of our user testing tips and tricks would be to use a mixture of multiple-choice questions to ask about any task frustrations or open-text questions that allow a user to reflect on their experience. In addition to follow-up questions, you could also use customer feedback tools such as the Net Promoter Score (NPS) to collect data on their experience with the website or app.
15. Interpret user testing results
Watch each video of a participant and make notes on any bugs or issues with using the product or service. Note what your users loved as well so you can focus on making these features more prominent. Then tackle solutions to the issues and test again, with a new set of participants if necessary. For instance, there might be issues with the call to action and the hierarchy of the website. While it might be tempting to have a user test that tackles both, it is easier for participants to highlight a solution for one problem first before moving onto the next one.
To carry out a successful user test, whether you opt for a moderated or unmoderated test, you need to ensure that your questions and tasks are prepared and tested in advance. Participants are your king or queen. Making the test as clear as possible for them to answer is always crucial. Another user testing tip is to make sure that this user test is watched by every relevant stakeholder in your company so that everyone can contribute to the improvements for your product or service. Lastly, once all the tests on one specific topic are done, all findings should be analysed so that any issues are rectified before the product or service goes live. Sounds like a lot to handle? Want an all-in-one user testing service to take over for you? Contact PlaybookUX and see how we can help.
Resources
User Testing Templates
Speak to high quality people