10 User Research Methods to Help You Design Better Product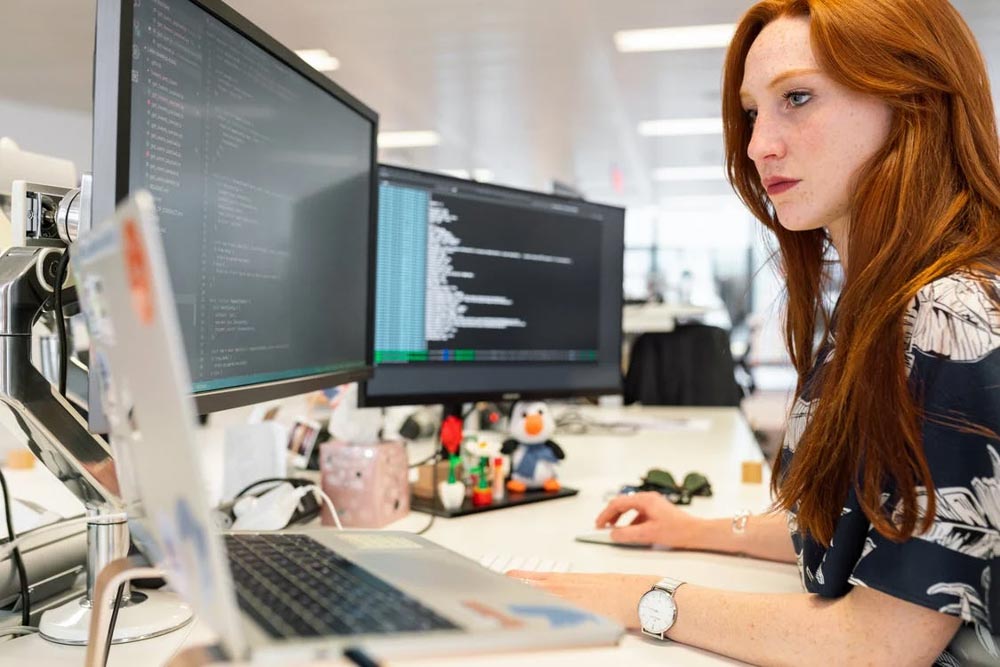 Image source: Pexels
Modern products are designed to meet customers' needs. It means that various solutions on the market can answer these needs more accurately and efficiently. However, this customer-centric approach requires people behind products to know a lot about their users: what they need, what motivates them, and their general behavioral patterns.
If you want your product to succeed, you cannot neglect user research. There are many methods of gathering information about your users, and each of them has a different purpose.
For example, a video-based user research software such as PlaybookUX will help you gather user feedback before investing your budget into further product development. You can create your free account today and test all PlaybookUX features to see if our solution fits your needs.
Today, we will cover some of the most popular user research methods and help you understand which one to use for your particular situation.
What are the user research methods?
User research methods – also known as UX research methods – help you gather information about the users' habits and needs. There are several different ways to conduct user research.
For example, you can perform interviews, create focus groups, use detailed surveys, etc. You can also employ various usability tests to gather actionable insights and see how users interact with your product. Card tests are a good example here, as they allow you to evaluate the information architecture on a website. Tree tests are another option – they help you assess how easy it is to find information on the site.
In general, there are several ways to categorize user research methods. We've summed them up in the following table. It's worth mentioning that some of the examples of research methods fall into more than one category. For example, you can conduct user interviews as part of generative or qualitative research.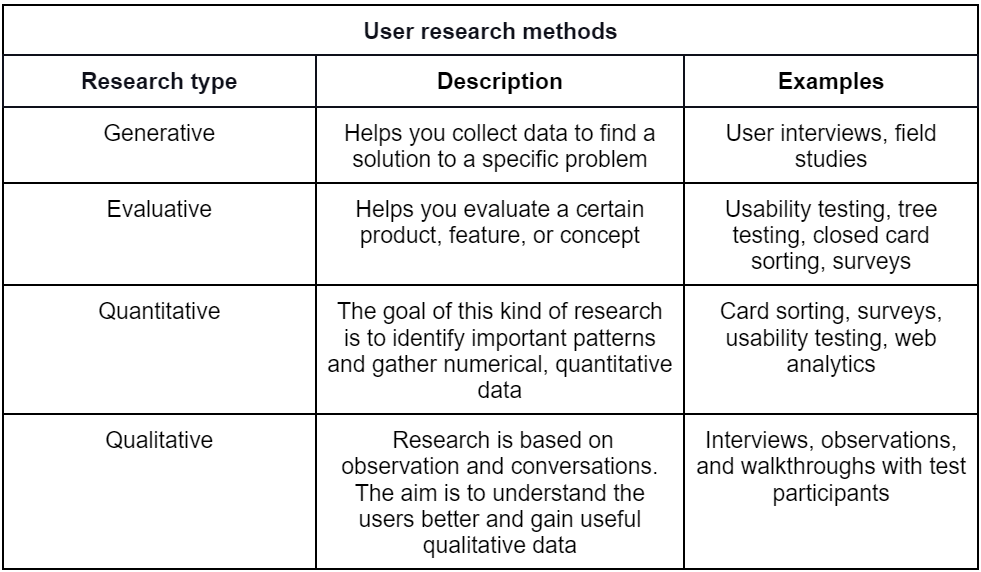 Why is user research significant?
Customers' needs and expectations constantly change, so it is essential to have accurate and up-to-date information. User research would be the best way to get this data. It provides a foundation for building products users need or desire and creating a strategic plan behind the product you offer them.
User research allows you to enhance product features and add value to your solution before it hits the market. You can also use it to improve the product after its release. To conduct successful research, you should start during the design phase, when changes are easy and less expensive to implement.
However, it's important to note that there are types of studies and research activities that you can conduct in the later phases of development, even after the initial launch, to keep a finger on the product's pulse and make sure everything goes in the right direction.
What can you achieve with user research methods?
It depends on the particular method, but in general, the UX research provides several distinct benefits:
User research provides you with the data you need to make informed decisions – quality data is essential to lead the project and company in the right direction
It makes it easier to avoid any research bias you and your team might have – everyone has their perspective, but sometimes our point of view can cloud our judgment. User research solves this situation because the data it provides comes from people outside the project
It helps you design products that are valuable to actual, real-life users – a better product means more value for the customer, which usually translates into more money down the line
It gives you a way to test ideas – not every product is an instant hit. Often the greatest of solutions are created through brainstorming and careful iteration. Research gives you the data required to guide these processes, test the ideas and continue with the ones providing value
How to begin with UX research methods
UX research should be taken into account from the very beginning, during the first steps of the project development – when you form a strategy for your future product. Start by determining your goals and the questions you need answers.
Consider your budget and time constraints carefully. When you follow all these steps and know what you need, you can choose the right user research method (or methods) for your project.
Depending on your industry and the solution you plan to launch, you can employ different research methodologies at various development stages. In most cases, to achieve the best possible results, you should start conducting research during the design phase.
However, you should employ some methods in the later stages of the development process and the product's lifecycle.
In most cases, UX research consists of the following steps:
Defining the goals and objectives – during this phase, you decide what kind of information you want to get and come up with questions you need answers
Choosing the right method or methods – the next step is to find the right way to get the data you need
Finding the right tools and/or test participants – you need to find the tools and people to conduct the research
Come up with the details – you need to define specifics for each research method (questions, test scenarios, etc.)
Specifying deadlines and requirements – studies and tests need to follow specific guidelines, so they don't obstruct the project
Analyzing and presenting your data – the last step is to analyze and present results to your team and make informed decisions
10 user research methods you can start with today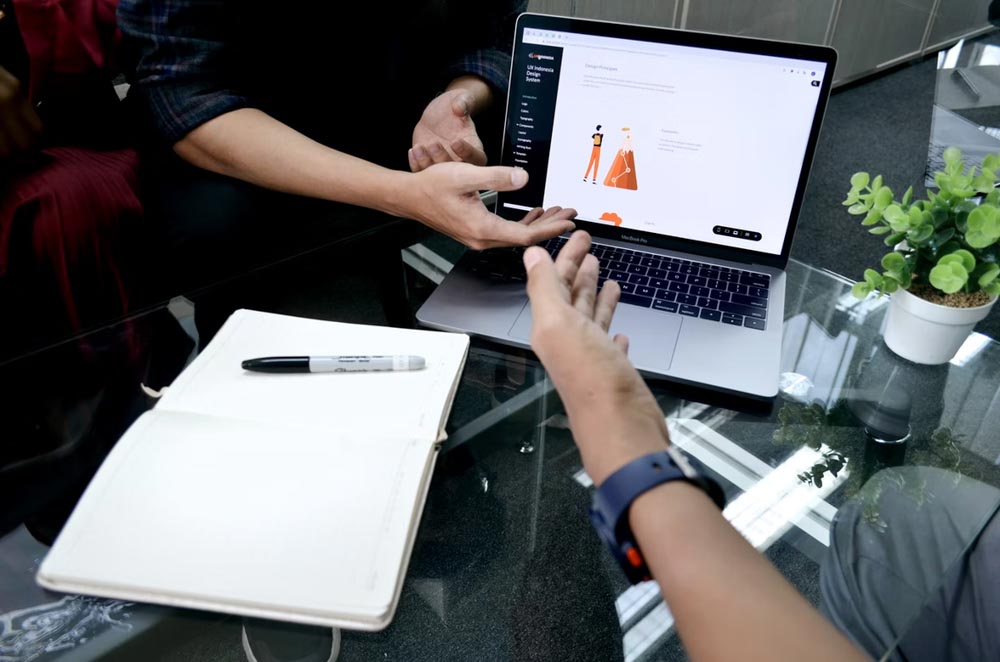 Image source: Unsplash
We've shown you how UX research can help your project, and how to carry it out. Now, let's go over the specific methods you can use.
1. User interviews
They are among the most basic research strategies in user experience design. The idea is to ask specific questions about the tasks users perform to gain information about the product, its usage, possibilities, and general user experience. You can also employ user interviews to gather valuable information about the behavior and needs of your existing user base.
Pros:
Direct contact with people in real-time can reveal details other methods can't
You have the option to follow up and get additional information
Cons:
It can be time-consuming if it includes many test participants
The quality of data depends on the soft skills of the researcher
2. Field studies
Field studies occur in a natural environment for the target audience, such as an office. They can provide the researchers with valuable data, including information about the product's usage context.
You can also gather user stories that offer additional details. These are short statements that describe what the user needs and explain the reasoning behind these requirements. For example: "As a software developer, I need a clean interface so I can work efficiently".
Pros:
It gives you access to valuable data that might be hard to get without field research
Interacting with users in their natural environment can give you ideas for new features or even products
Cons:
It can be time-consuming
It can be expensive, depending on localization
3. Guerilla research
Guerilla research is an approach you can use when your company's executives or shareholders are reluctant about user research. The concept is simple enough – you do some basic research with a minimal number of people.
The goal is to gather valuable data and prove that these activities can benefit product development. You should conduct Guerilla research, assuming you'll employ more research methods in the future.
Pros:
An excellent way to prove that user research is valuable
The costs – in both time and money – aren't too high
Cons:
The amount of data won't be significant – it should only serve as an introduction to further research.
4. Heuristic evaluation
During the heuristic evaluation, you work with UX experts to complete the research. They look at the interface of an app or a website and point out potential issues that the users might come across. You can use this method when you want to add new features or make improvements to your product.
Pros:
You can conduct it very quickly and still gather useful information
It's not expensive
Cons:
You need to have access to a group of UX experts
5. Expert review
An expert review is a method similar to heuristic evaluation, but it's even more affordable and faster to use for your project. Instead of finding a group of UX experts, you only include the services of one such person.
You specify the task at hand – for example, ask the expert to find problems with a specific feature, propose possible solutions, and then use that specialist's expertise to improve your product. The result is usually a written report.
Pros:
Very cheap and easy to do
You get detailed information
Cons:
It's just one perspective – even if an expert one
6. Usability testing
Usability testing is the general term for various studies that testers with specific characteristics conduct. They are usually people who resemble actual users of your product. The goal is to identify issues and evaluate how the solution is perceived.
You can perform a usability test in different ways, but currently, the most common is through online platforms, such as PlaybookUX, which allow you to see how testers interact with your product in real-time. Aside from typical moderated and unmoderated tests, you can also employ tree testing and card sorting techniques.
Pros:
A wide array of possibilities and options for customizing the study – you can use it to get various kinds of information
It can offer high-quality data
Cons:
It can get expensive
The result's quality will depend on the platform you choose
7. Surveys
Surveys are a good option when you want to collect data from many users. The method can be used for qualitative and quantitative research, depending on the questionnaire structure. It can be closed-ended (with a specific set of answers for each question) or open-ended (the users answer in their own words). In the case of surveys, the quality of questions is essential – it can make or break the entire study.
Pros:
A good way to get large quantities of data concerning a specific issue
Surveys can be used for different purposes, depending on the questions you ask
Cons:
The focus is on the written questions. If they're badly designed – lead the surveyed person, for example – the results can be unusable
8. Hypothetical personas
Personas – profiles of fictitious people representing your potential users or readers – are often used in marketing campaigns. Typically personas should be based on hard data about your customers and the market. In this case, they are hypothetical. You come up with reasonable assumptions about your audience and build the profiles around them.
Pros:
Personas help find the right scope and feature set for the project
They are a good way to prevent so-called "scope creep" – a scenario in which the project gets bigger and bigger with time
Personas are a good method to focus the team's efforts right from the start
Cons:
Not a research method per se – more of a tool you can use to guide the product in the right direction in the initial development stages without incurring too many costs
9. Lean UX
Lean UX is not a way of gathering data but rather an approach to research itself. It's yet another method you can employ when you want to do some user research and minimize the costs.
First, you need to develop a general outline of how your customers will use your product. You then deliver them a stripped-down version of the solution, with only the most basic feature set. It is called a Minimum Viable Product – or MVP.
The critical thing is getting the product on the market as fast as possible. After that, you evaluate the opinions and continue working on your solution, iterating and improving, step by step.
Pros:
You only need to deliver a most basic version of the product to start getting customers, which results in a great time to market
It can be a good way to save money
A big part of your product's development will be based on hard facts and data, not assumptions
Cons:
Your initial idea needs to be solid to draw attention
Good planning is a must – development time can get out of hand
10. Focus groups
A focus group is a study that employs a specific group of people. The goal is usually to research their opinions on a particular subject. This method can help you evaluate how the users perceive your product, what they consider essential, which parts you should improve, and how.
You can carry focus groups out online, but the truth is that they work best when you conduct the meetings in person. The interactions are easier and more natural then.
Pros:
A great way to test ideas and come up with new plans
Focus group sessions don't take a lot of time, but they offer many valuable insights
Cons:
Preparation is the key – you need a good script, a set of solid questions, and a researcher with good soft skills to lead the discussion
What is the best UX research method?
There's no such thing, to be honest. To choose the suitable user research method for your project, you need to be aware of what you want to achieve, what kind of information you need at a given point in time, and the nature of your target audience.
The choice of user research methods needs to be a part of a larger product development strategy. You need to set specific research goals and fit the methods – never the other way around.
It's worth noting that these methods aren't mutually exclusive; they often complement each other very well. If you're conducting user interviews during the design phase, it doesn't mean you don't need to test your prototype or conduct card testing and tree testing when it seems necessary. Diverse methods are helpful in different stages of product development, and the more data you have, the better.
How PlaybookUX helps you with your research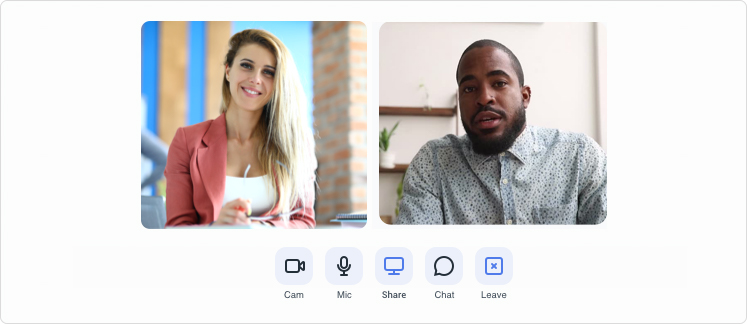 Our PlaybookUX is a powerful user research platform you can use to conduct moderated and unmoderated studies, including card sorting, tree testing, first click analysis, and task success analysis.
The basic idea is to watch videos of the testers interacting with your product and then ask follow-up questions. Aside from performing research, PlaybookUX can also help you analyze and use the accumulated data.
PlaybookUX takes the burden off your shoulders with advanced automation. For example, it'll automatically take care of more menial tasks, such as transcribing, scheduling, and creating highlight reels so you can focus on other, more critical assignments.
The data you gather is easy to find in your workspace because PlaybookUX offers an advanced search feature with automatic indexing of all the notes, reports, highlight reels, and transcripts you create.
There's also a helpful tagging system that you can use to quickly and efficiently organize your research according to your needs. It works similarly to repository tools such as Dovetail or EnjoyHQ, which means you can save money that you would typically spend on such solutions.
What's more, PlaybookUX doesn't stop at finding problems – it also strives to help you fix them by offering valuable insights and identifying worrying patterns. You can also ask the testers follow-up questions to better understand their experience with your solution and pinpoint issues suggested by the data.
User research methods: The bottom line
Companies sometimes forgo the user research phase of product development, especially when there's pressure from higher management or stakeholders to deliver something fast – faster than is healthy. Those who advocate against it see it as a pointless endeavor that drives up the costs. In reality, it's a way to avoid significant – and probably more costly – problems down the line.
The truth is that no healthy business can afford to forgo the user research step. Sure, it costs money – like everything else – but it helps avoid potential failures that can sink your company that seemed healthy just a few months or years before. The critical thing here is to use the proper methods and tools and generate data of actual. After all, no one likes pointlessly burning money and wasting time.
Our PlaybookUX can undoubtedly help you. It's straightforward to use, and it automates many activities (transcribing and scheduling to name a few) to help you free some of your time for more important things. It offers a great search feature with automatic indexing and advanced tagging that you can use to organize your work and data efficiently.
Want to check it out? Sign up and make use of the 7-day free trial we're currently offering – we're sure it'll convince you to give our product a chance.
Resources
User Testing Templates
Speak to high quality people