Elevate Your UX Strategy: 9 Tips for Crafting an Effective Usability Test Plan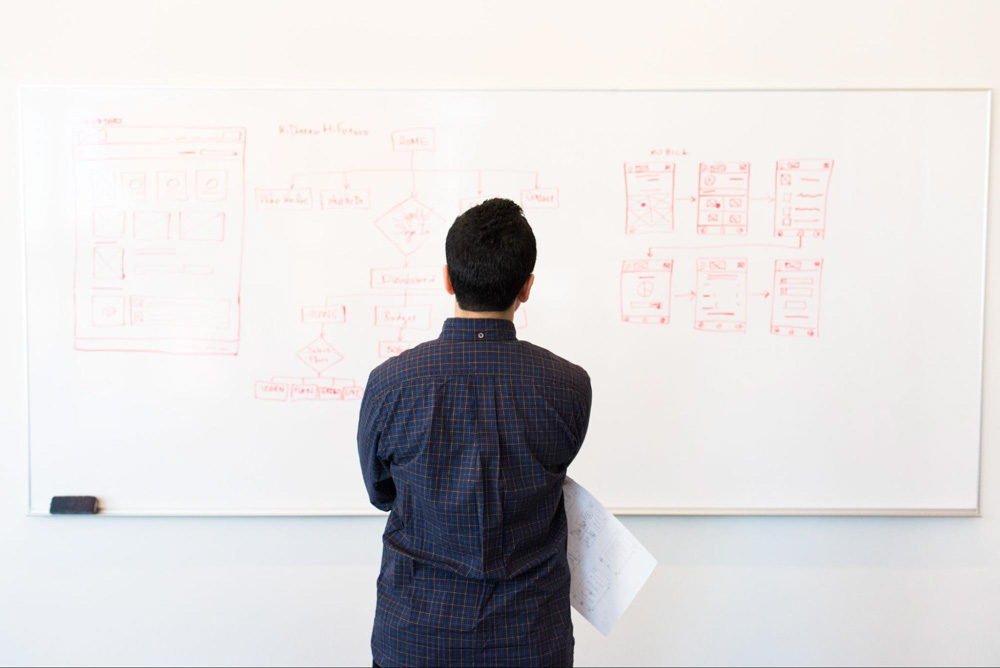 Image source: Pexels.
Nowadays, usability testing is more important than ever. Ensuring your website or application is up to par in terms of user experience is essential.
If it's not, there's a high chance your users will move on to one of your competitors. In fact, according to a recent study, 88% of online customers said they would not return to a website if they had a bad experience.
Poor UX can lead to many issues, including decreased conversion rates, lower customer satisfaction, and lost sales. It is essential to conduct usability testing at various stages of product development to avoid these challenges.
However, it's not enough to conduct random tests, gather whatever kind of data you can, and call it a day. You should develop a strategy that'll cover all your needs. You also need to plan each study to get the maximum information. A usability test plan – because that's what it's called – will outline the goals, methods you'll use, and problems you might encounter during the study.
You can start using a UX testing platform, such as our PlaybookUX, for planning and conducting tests. PlaybookUX is a video-based user research software that simplifies scheduling and running tests thanks to automation. You can conduct moderated, unmoderated user tests, card sorts, and tree tests, or use PlaybookUX as a research repository. Want to check it out? You can sign up on the spot!
And If you don't know how to create a good usability study plan, read on! We'll take you through all the steps.
What is a usability test plan?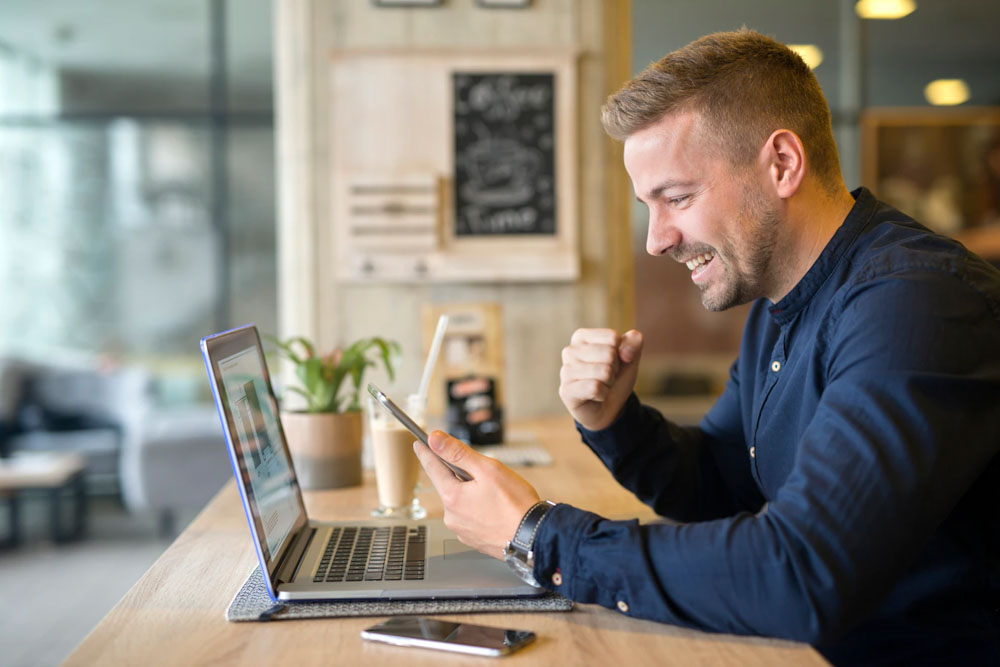 Image source: Freepik
While developing a new product, it is essential to consider the user experience (UX) and how potential users will interact with and use the product. You should conduct UX testing studies at various stages throughout the development process to ensure that the product is easy to use and efficient.
A usability testing plan is a framework for your research. It specifies the goals you want to achieve through the study and outlines the testing methods. It lists the tasks that the test participants have to complete.
This document will help you focus your study and ensure you collect the data you need to make informed decisions about your product.
Why create a usability testing plan?
You can use usability testing to test the product with real users. Usability testing aims to identify usability issues so you can address them before releasing the product to the public.
Without a usability test plan, you'll be doing UX testing blindly, which is never a good idea. A smart usability test plan will help you focus your research and communicate your findings to your team.
The benefits of a usability test plan
User testing is always a crucial step for most companies. A good usability test plan is always better than following random ideas. If you don't have a plan, you may waste time and resources on something that does not work.
Additionally, you risk releasing a product that does not meet customer needs or expectations. Creating a usability testing plan provides you with the following advantages:
It makes UX testing easier to integrate into project development – a UX study is integral to any project development process. Understanding how and when to conduct a UX study can ensure that your project team gets the most benefit.
It allows you to make the best out of user research – with well-planned UX testing, you will get the high-quality data necessary for your project's success.
It makes the analysis of UX data easier and quicker – if you know precisely what goals you want to achieve and which methods to use, you will have an easier time understanding and analyzing the information you acquire.
As you can see, well-planned user research is important and can be very beneficial for a business that relies on the Internet. But how do you create a good UX testing plan? Let's discuss this in the following section.
9 tips for creating a usability test plan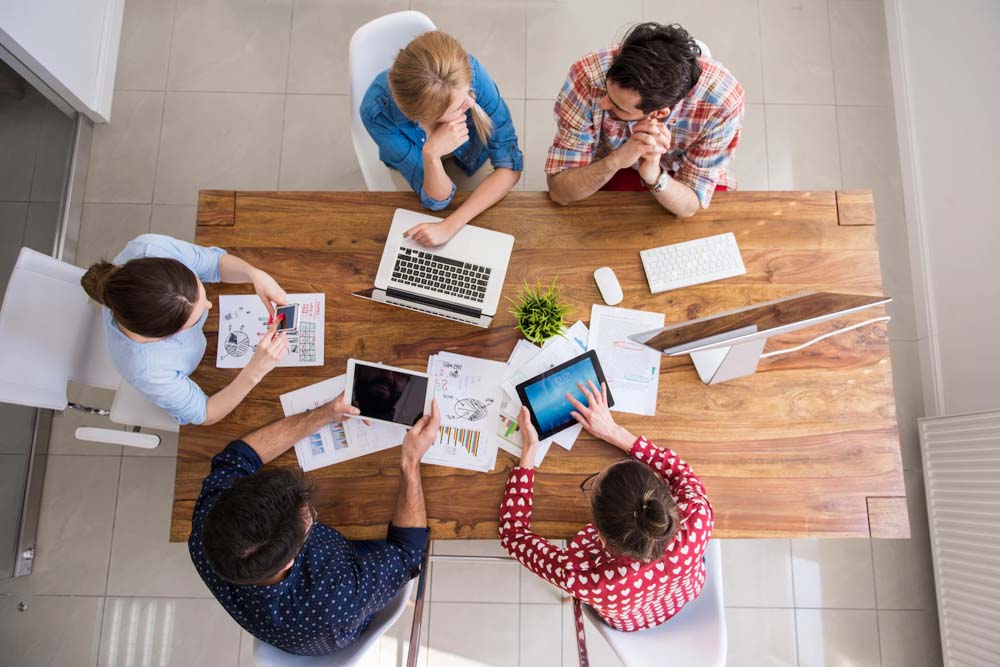 Image source: Freepik
Now, let's concentrate on how to build a good usability testing plan. Here are some useful tips that should help you create one without spending too much time or resources.
1. Define the objective of your usability test
Before you start your usability testing, you need to define your goals. It will help you decide on the appropriate testing methods and UX metrics.
The most common goal is to improve the user experience by identifying usability. Other goals include:
Evaluating a new design
Comparing two or more designs
Measuring the effectiveness of an existing design
The specifics will depend on your product and the development phase. If your solution is new, you'll approach testing differently than having a product in the last development stage that needs a final touch.
Two things are essential to keep in mind when creating documentation for a study. Firstly, be transparent about the purpose of the study so that anyone who reads the documentation can easily understand it.
Secondly, it is crucial to be specific and focus on one particular issue. A UX test does not last forever, so it is better to have one well-defined goal you can verify rather than focusing on several issues that will be difficult to pinpoint. This focus ensures that your documentation is helpful for you and your team.
2. Define who you're going to test and why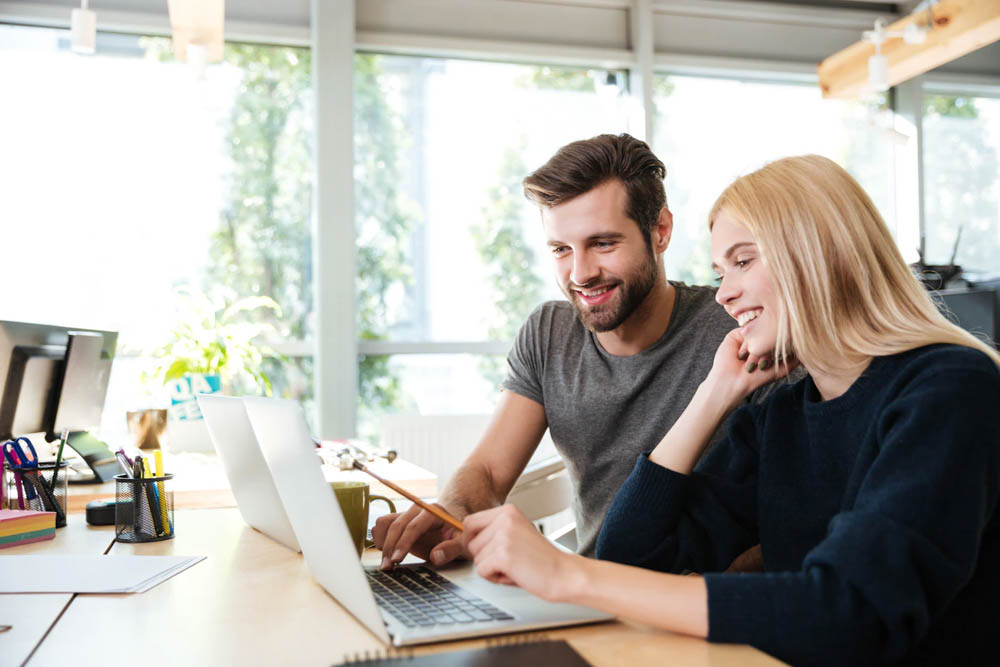 Image source: Freepik
Now that you know what you want to achieve through your study, consider whom you'll invite to the test. In many circumstances, you'll want to find a testing group that will represent your customer group. Create personas – profiles that represent your users – or use ones you already have.
It's worth noting that some UX research platforms, such as PlaybookUX, can help you recruit participants. With our platform, you can very easily specify what persona you are looking to target using a range of detailed filters, including job title, industry, age, and so on. You can also further narrow your test group down using screener questions.
However, in some cases, you may wish to narrow things down. For example, if you notice a group of people – of a specific age or gender – constantly run into a problem on your website, you'll want to make that group of users the center of your study. It will allow you to understand the issue and find a solution.
3. Define what you'll test and how you'll test it
Assessing what type of data would be most valuable to make an informed decision is essential. Generally, you can collect two types of data – qualitative and quantitative. Qualitative data focuses on user behavior and attitude, while quantitative data concentrates on numbers and metrics.
You will also choose specific user research methods. These methods will be based on the goals of your research project and will help you to obtain the information you need. For example, if you want to evaluate the navigation structure, you'll likely use card sorting and tree testing and not conduct moderated interviews.
Many different research methods are available, each with different strengths and weaknesses.
4. Create your recruiting plan
The first step is to understand how many people you need. It can depend on your goal and the chosen user research method.
After that, you should create a detailed recruitment plan. In some situations, you might want to work with people you already know, like your team members. In others, you'll want someone from outside your organization.
You might consider using a dedicated UX research platform to shorten the process. PlaybookUX is one such solution that can help you quickly and easily define your target audience. Using our platform, you can specify characteristics like age, location, or even interests. It ensures you'll only get qualified users who can provide valuable feedback.
Plus, once you've made your selection, you can sit back and relax – we'll take care of finding the right people for you. So if you're looking for a way to get better insights into your users' needs and wants, be sure to check out PlaybookUX.
5. Create your observation checklist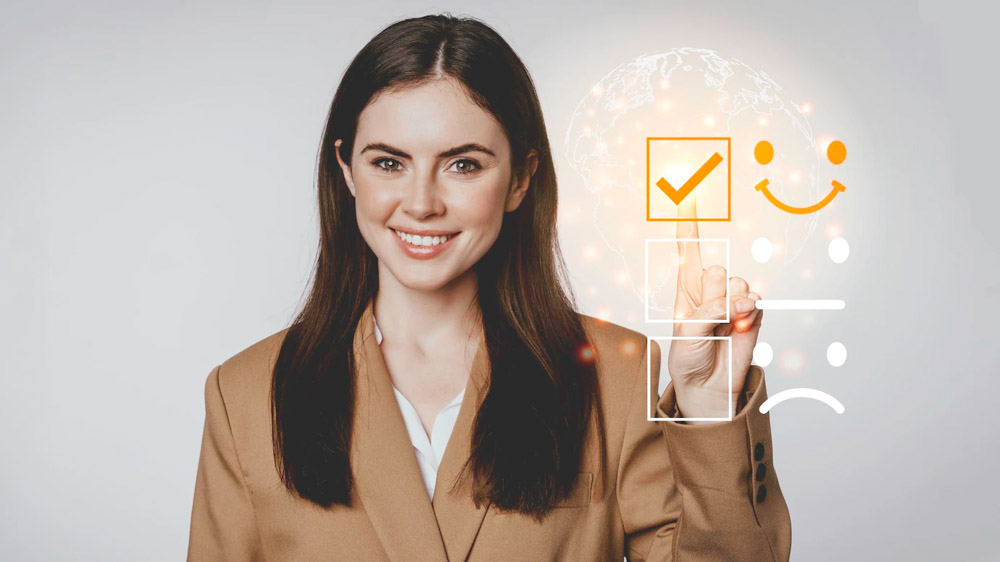 Image source: Freepik
An observation checklist is essential during UX studies. It lists things you will look for while observing a test. You can use it to track progress, identify problems, and ensure that you don't miss anything important. It should be specific to the task at hand, concise, easy to understand, and flexible enough so you can use it in different situations.
6. Create your task list
At this point, you'll have to specify the tasks participants will have to perform – or questions you'll ask them.
Some of these tasks will be exploratory or open-ended. These tasks give you an insight into how people think and interact with your website and what they feel about it. Other tasks will be specific, usually focused on a particular action the user has to do.
Create scenarios that illustrate how the tasks should be performed, using the success and failure definitions you've described in one of the previous steps.
And remember: you must design your tasks and questions carefully, with your goal and chosen metrics in mind.
7. Decide on your testing tools
You must also decide what tools you will use in your UX research. Nowadays, you can conduct most studies online. This trend has become even stronger in the last few years due to the Covid-19 pandemic – 90% of UX experts have worked remotely during this time.
Things can become even easier if you use a specialized UX research platform such as our PlaybookUX. It'll take a part of the burden off your shoulders by giving you access to easy recruitment and automating some of the more menial, repeatable tasks, such as transcribing or scheduling. It'll also help you organize and analyze your data with tags and universal search. Thanks to all this, PlaybookUX can serve as your research repository.
8. Analyze your results
After you've gathered and organized your data, it's time to analyze it to draw conclusions and find actionable insights. This part can be relatively easy to do if you've set clear goals and defined specific metrics and measures of success. Don't forget to share and assess results with your team. It will speed up the product optimization process.
Creating a usability test plan with these tips and ideas should be straightforward, primarily if you invest in the right tools.
How PlaybookUX helps you conduct usability testing
PlaybookUX is a video-based user research platform that allows you to conduct various usability tests: moderated interviews, unmoderated studies, tree testing, card sorting, first click analysis, task success analysis, and similar. You can also use PlaybookUX to test prototypes of websites and apps.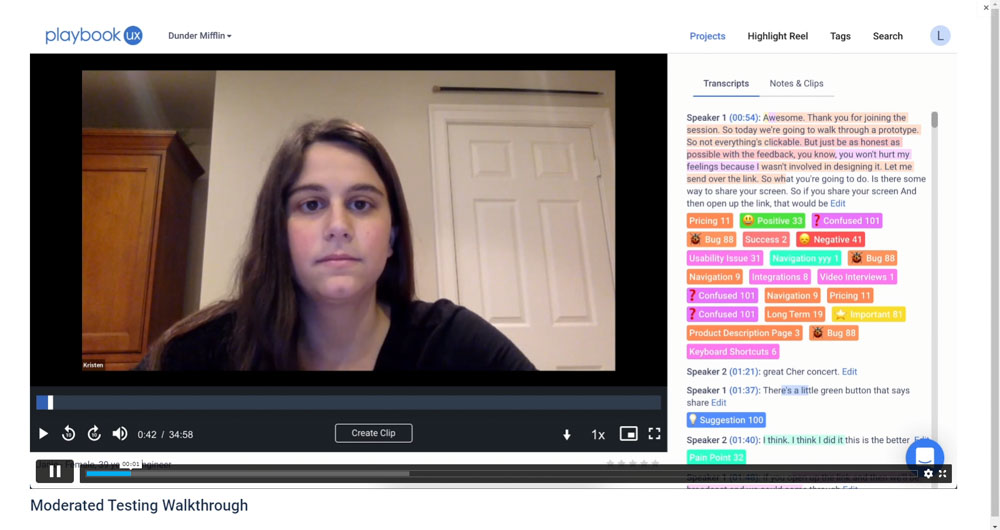 You can use our platform in several ways – you have the option of inviting your people to usability studies or recruiting participants directly through PlaybookUX. Filters will allow you to narrow that group down in any way you wish.
For example, you can find people of the right age, occupation, income level, and place of residence. PlaybookUX also allows you to personalize instructions and change study specifications, so your tests suit your usability testing plans perfectly.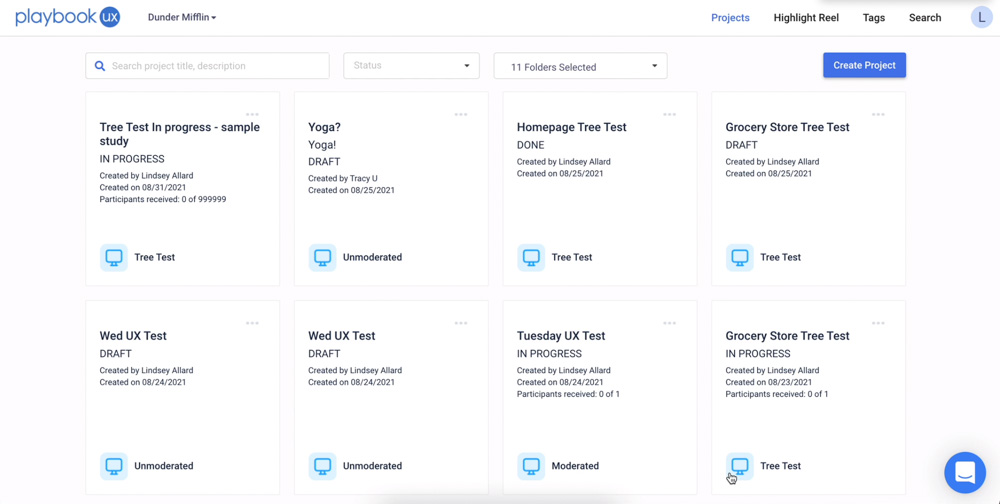 One thing that'll help you with planning studies is having all your data available in one place. With PlaybookUX, many details you'll need to build your plans are visible on the dashboard, and information is easy to find.
Our solution uses a universal search feature and automatically indexes notes, transcripts, reports, and other items. You can also use folders and tags to organize your content in any way you want. What's more, in contrast to services such as Dovetail or EnjoyHQ, with PlaybookUX you don't need to invest in an additional license to use these features.
Additionally, the platform gives you easy access to customer feedback via interviews and surveys.
Usability testing plan: Summing up
UX testing is an integral part of project development. However, you need to plan your efforts in this area to gather valuable data and draw actionable conclusions. Otherwise, you risk burning cash on studies that won't be useful. Poorly planned UX research might guide your product in the wrong direction.
Creating a good usability test plan isn't as complex as it sounds. If you follow a couple of basic rules and go through the process step by step, you'll have what you need in no time. And if that isn't enough, you can make things even easier for yourself if you invest in the proper testing tools.
A platform like PlaybookUX allows you to easily organize and analyze your data. If you want to see what the platform has to offer, you can do this easily by signing up right now and trying out our 7-day free trial.
Usability testing plan: FAQ
Here are the answers to some of the most popular questions regarding creating usability testing plans:
What is a usability test plan?
A usability test plan is a document that outlines the goals and details of a specific UX study. It contains information on tasks to be performed, questions that you need to ask, metrics that will be evaluated through the test, and general methodology.
What are the steps in usability testing?
Here are the six steps you must follow to conduct usability tests successfully:
Plan everything – every study should begin with a plan
Make your product/prototype ready for testing – you need to ensure your project or prototype is in a state allowing people to test it
Recruit the right users – you'll have to find the right testers for the study
Conduct the test – when you're ready, conduct the study according to your usability test plan
Gather data and create documentation – everything needs to be thoroughly documented so that you don't miss any detail that can be important for your project
Analyze and repeat if necessary – go through the data, draw conclusions and remember that sometimes one UX study isn't enough. Test things further if you believe there's a need for that. Consider different research methods to make your data more varied and in-depth
What are different types of usability test questions?
Screening questions – asked during recruitment to find suitable candidates
In-test questions – asked during the test, often to understand what the user is doing and get more details regarding their behavior, emotions, and motivations
What are the 5 components included in usability testing?
Here are the 5 components of usability testing, defined by usability expert Jakob Nielsen:
Learnability – a good, usable product should be easy to learn
Efficiency – users must be able to perform the task successfully, effectively, and as quickly as possible
Memorability – there should be no need to memorize the layout
Error tolerance – the product should be able to respond well to human errors
Satisfaction – the experience of using the product or service should be pleasant and satisfying to the users
Resources
User Testing Templates
Speak to high quality people