Maximize Your UX Insights: A Research Repository for UX Professionals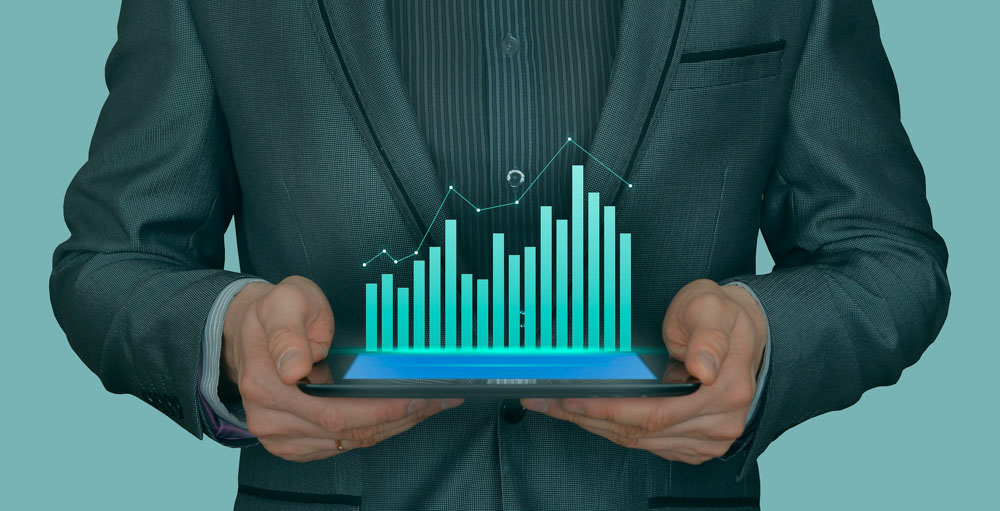 If you want your product or website to be attractive to consumers, you need to ensure your solution provides an exceptional user experience. You have to conduct UX research studies and make sure you're ahead of the competition.
Many companies fail to understand this. Research shows that 53% of consumers feel brands don't meet their expectations regarding user experience. While businesses see value in this kind of research, they don't conduct it regularly, and we all know how trends can change considerably over the years.
However, if you conduct user research, you'll quickly run into another issue – you'll need a place to keep and store all data you gather. UX research team is not the only one that conducts these studies. Often several departments run different tests simultaneously, and ideally, they should all have access to each other's results.
It is where a UX research repository comes in. It is a must if you're going to conduct UX studies seriously. Our PlaybookUX is a comprehensive user research platform that you can use as a UX repository to conduct tests and then keep and analyze your data in one place. Our tagging system is similar to those you can find in Dovetail or EnjoyHQ, except with PlaybookUX, you don't need to pay for an additional license. Want to see how it works? Sign up and check it out right now!
In today's blog post, we will discuss the essentials of a UX research repository, explain why it is important, and show you how to use PlaybookUX to organize your research and data. Let's start with some basics.
What is UX research?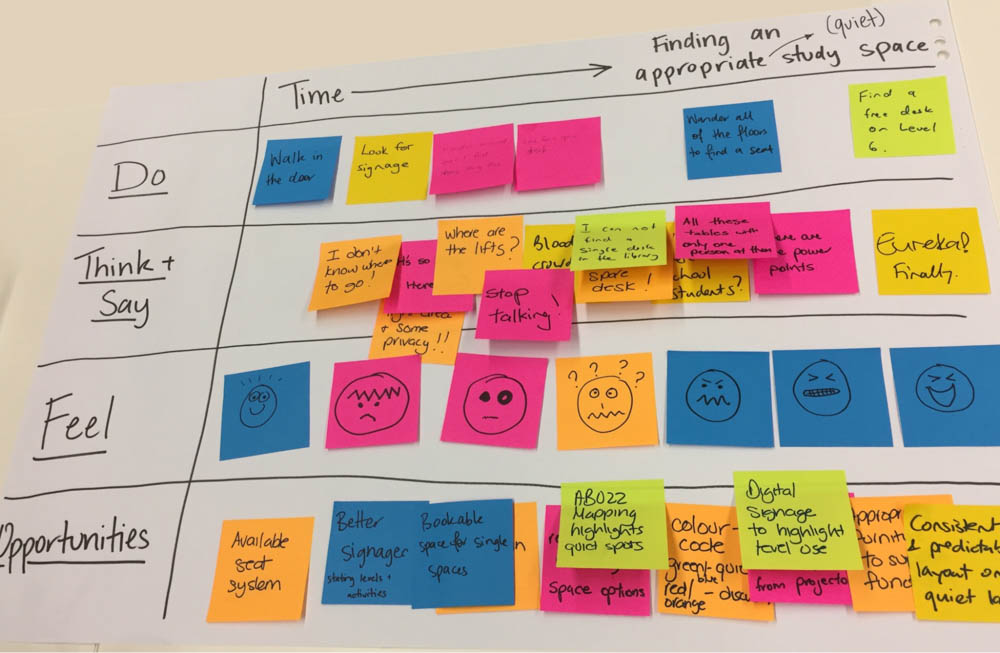 Image source: Andy Priestner
Information plays a critical role in the ever-changing business landscape. You always need to know what your customers think, how they feel, what they consider good, and what they try to avoid.
It's the only way to stay ahead of the competition. User research is the best way to get all this data. It allows you to build attractive products for users and develop effective business strategies.
You can employ user research to improve your products and services before or after the launch. Of course, it's best to have the necessary data from the beginning to use it during the project design phase. This way, you can reduce development costs and create the best product right from the start.
There are many different types of studies and methods you can use. For example, card sorts allow you to gather the information you can use to create labels and categories for your website. In contrast, tree tests help validate the complete website navigation. You can also check how users react to your solution and send surveys to gather helpful customer feedback.
What is user research data?
User research data is the information you can collect during UX studies. Some of it is raw – for example, highlight reels, session recordings, surveys, notes, and other things directly connected to the studies themselves. However, there are also data resulting from further analysis of this raw material, such as reports, observations, plans for navigation structure and information architecture, development strategies, etc.
Why is UX research especially challenging?
To notice trends and detect real problems, you need to engage many users, which means user research generates a vast quantity of data that's not always easy to filter through and understand.
You also need to analyze all this information thoroughly. You often don't have a lot of time to do so, as UX research regularly includes the time pressure – designers, developers, and other specialists are waiting for you to implement changes in the solution to be ready for launch or an update.
Things become even more complicated if you store the information from multiple teams in different places. Departments often use specific labels and naming schemes and include additional details that others may not understand.
Searching through such data can be very challenging. Even worse, some teams may repeat studies performed by others – just because they weren't aware of that fact.
One of the ways to get everyone on the same page is by creating research reports that summarize the most important findings. However, that takes time, and UX research data quickly lose relevance. Such reports are also challenging to analyze because they're usually not connected with the raw data to give you a complete overview.
They also include tons of information which is far from ideal if you want to focus on smaller, more detailed, but actionable insights. For this reason, they often go unread by people who should know about the conclusions of the UX research.
What is a UX research repository?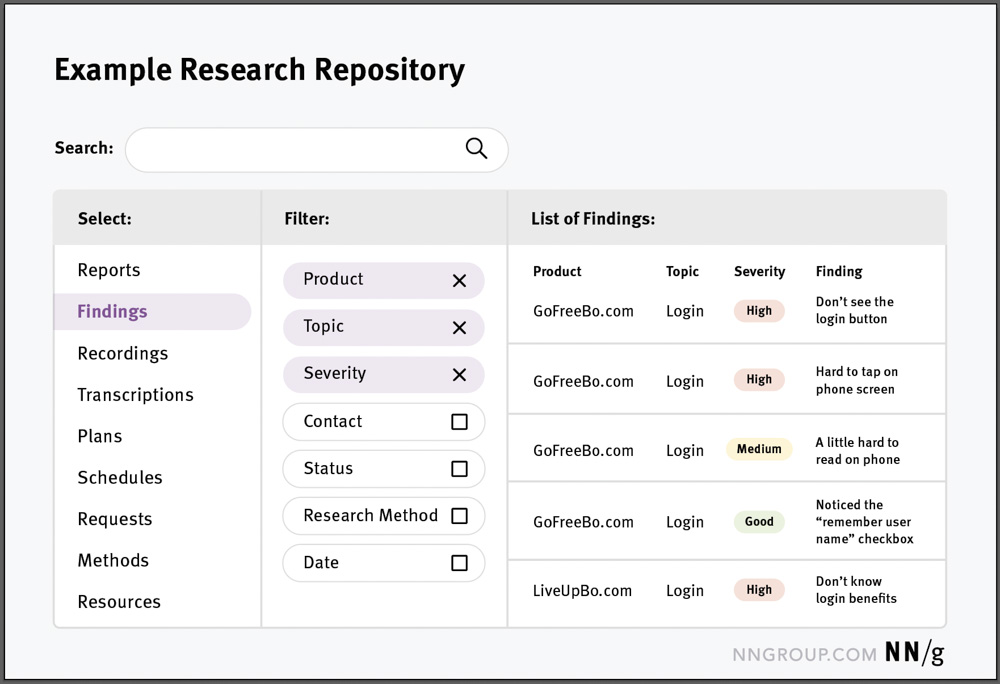 Image source: NN Group
A UX research repository is the answer to most of the issues listed above. It's a centralized place where you keep essential customer research data for various projects and teams. Imagine a hub that allows you to quickly and easily find the information you need in a given moment and share it between several teams or departments of your organization.
Why is a UX research repository important?
A UX research insights repository can offer your company several benefits:
Giving more teams access to user research – using a repository, you can make UX research data accessible to more people and include more teams in the process. That, in turn, can help your employees and stakeholders understand the importance of these studies
Making UX research better – a research repository can provide people with more context for the data it holds, such as metadata about research studies, researchers, team members, etc. You also have easy access to information from previous studies, which means you're able to conduct a more comprehensive analysis
Making the process easier to handle – at the same time, a repository can streamline the entire research process, helping you boost productivity in this area
Saving time and money – a good repository gives researchers faster access to insights since you can keep data in one place that's easy to search and work with. Finally, you can define and manage transparent workflows for all teams, which makes it easier to introduce new people into the process
Key principles of an effective UX research repository
There are several key aspects a good UX research repository needs to have to serve your company well:
It needs to be secure – cybersecurity is a significant area, primarily when you deal with insights that are crucial for your product since many people each day access the platform
Employees need to access and retrieve data easily – people need to use the data collected in the repository quickly and easily. Searching this data must be intuitive and effective, and there must be a way to connect essential insights and raw data
You need to be able to trace data – researchers should be able to trace insights back to their source, i.e., raw data so that it's easy to see why the team made a specific conclusion and evaluate whether that interpretation was correct or not
It needs to be easy to use – the platform needs to have an intuitive interface. It should be fun and easy to use, allowing your people to create visually attractive, graphical insights that are easy to consume by people from inside and outside of the team
Now that you know what UX research repositories are and why they are important, let's discuss how PlaybookUX helps you store and organize your data.
PlaybookUX: A UX research repository that works for you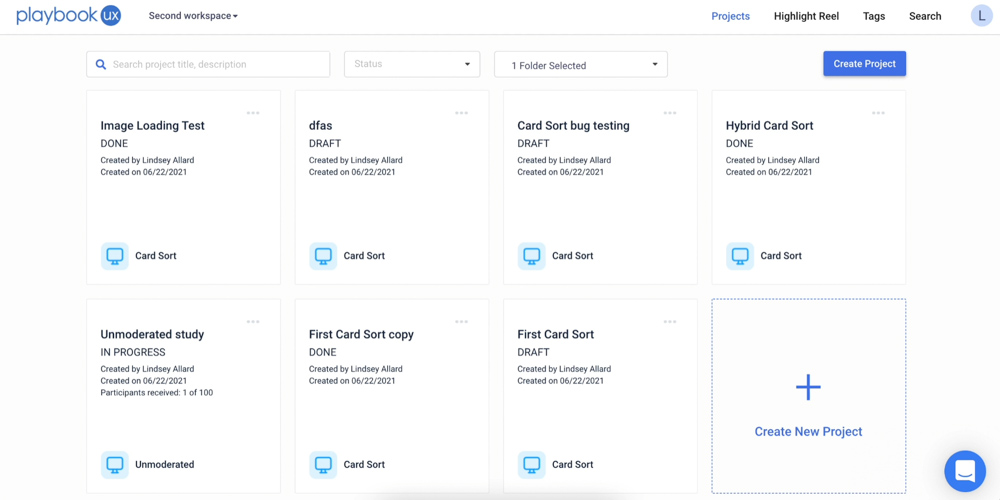 PlaybookUX is a comprehensive user research platform for various kinds of studies – moderated, unmoderated, tree testing, and card sorting, to name a few.
It allows you to conduct tests with the help of your team or recruit participants through our platform – whatever serves your needs best. Our solution will also automate irritating, recurring activities, such as transcribing or scheduling studies.
However, PlaybookUX is also a robust research repository that you can access and use without paying for an additional license. You can easily search through all accumulated data because PlaybookUX stores it automatically.
Just type in what you need, and our universal search will dig through all the transcripts, notes, reports, and clips to show you immediate results.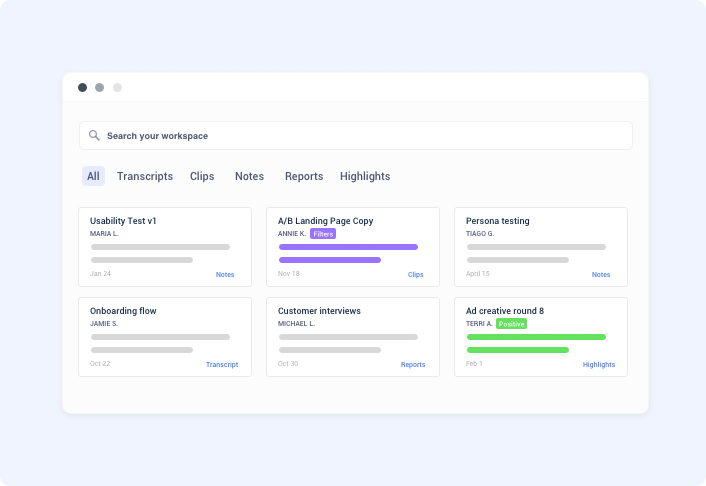 Our platform helps you organize your research logically. The advanced tagging system lets you connect essential items and manage content to make it easy to work with.
You can have separate workspaces for different projects, teams, and initiatives. You can also use folders to categorize data in whatever way you choose.
PlaybookUX also makes it effortless to create reports and export and share the data about complete studies when you need to do so.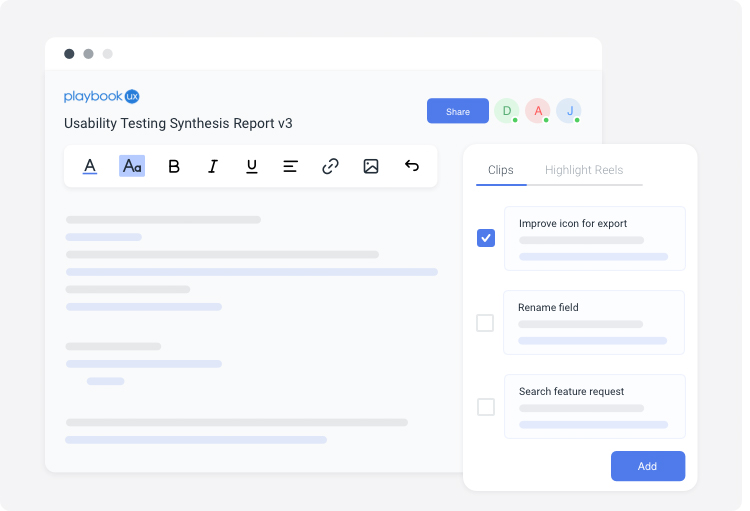 Other popular UX research repositories
While creating PlaybookUX, we conducted extensive research on other UX research repositories in the market. Below, you can find a list of popular solutions compared with PlaybookUX during our evaluation.
1. Dovetail
Image source: Liferay Design
Dovetail is a solid user research tool that companies of differing sizes and specializations can use. It makes it easy to gather data and formulate actionable insights from raw materials, and it's accessible and intuitive to use.
Dovetail – features:
Easily create reports – the software provides an easy way to create and export a research report
Unlimited viewer accounts – you can set up an unlimited number of viewer accounts
Purpose-built participant management – you can easily track connections between data, test participants, and so on
Dovetail – user rating
Dovetail has a 4.6 user rating on Capterra, based on 42 reviews.
Dovetail pros:
Easy to use
Not too pricey
Dovetail cons:
Visualization options are a bit limited
It lacks automatic tagging
2. Productboard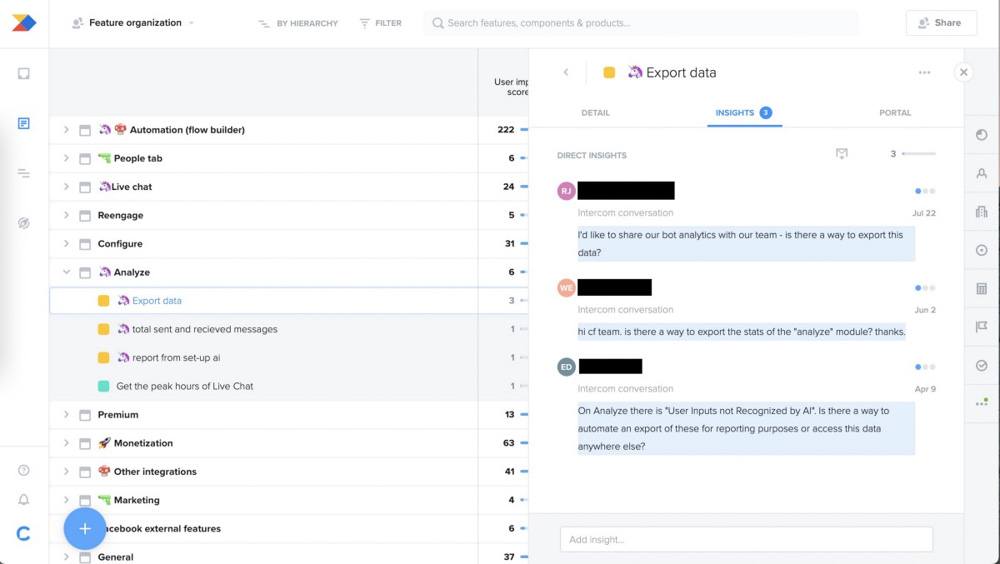 Image source: Medium
Productboard is a comprehensive product management platform. It provides you with the option to organize your research data and keep it in an accessible repository. Various teams can use the tool, and it's very good at breaking down barriers and so-called "silos," – but it isn't a dedicated user research solution.
Productboard – features:
Intuitive drag-and-drop interface – the software is straightforward to learn and use
Roadmaps – you can create product roadmaps to visualize progress
Advanced integrations – you can integrate the platform with many different systems and applications
Productboard – user rating
Productboard has a 4.7 user rating on Capterra, based on 132 reviews.
Productboard pros:
Intuitive interface
Flexible software – different teams can use it
Productboard cons:
UX research isn't the focus
Limited automation capabilities
3. Maze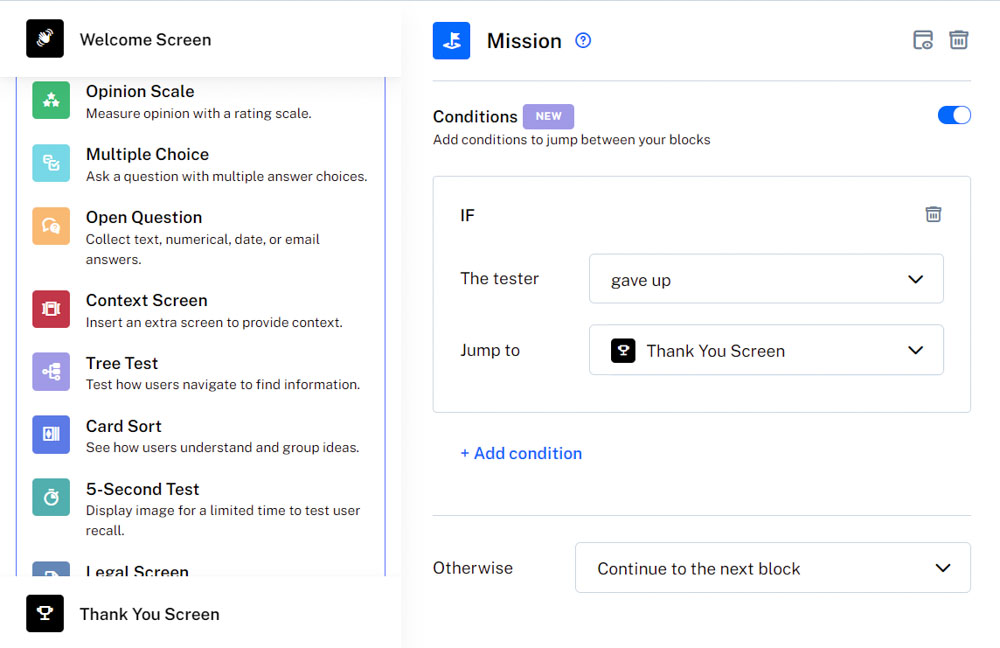 Image source: Medium
Maze is a testing platform created with fast-working agile teams in mind. It offers the ability to conduct several types of tests. You can also create reports and easily collaborate with other employees and teams.
Maze – features:
Easy to invite viewers and share content – it's just a matter of a few clicks
Tools for different teams – Maze can be used to good effect by designers, product managers, marketers, and UX researchers
Maze – user rating
Maze has a 3.8 user rating on Capterra, based on 4 reviews.
Maze pros:
Solid reporting options
Simple, easy-to-understand UI
Maze cons:
Surveys and templates are limited
Performance can be challenging
It doesn't provide advanced features as a UX research repository
4. UserBit

Image source: Capterra
UserBit is a complex platform for qualitative research, focusing on excellent work and data organization. It makes it easy to collaborate with other people and share raw data and insights that come from it.
UserBit – features:
Unlimited viewer accounts – you can invite as many people to view your research as you want
Research insights – you can create insights in the form of nicely presented cards
Tag system with automatic tagging – solid tagging system helps organize your research data
UserBit – user rating
UserBit has a 5.0 user rating on Capterra, based on 5 reviews.
UserBit pros:
A free plan that can be attractive for startups
Helps with analysis and organizing of data
UserBit cons:
The interface could be better – some users find it confusing
The tagging system can be cumbersome to use
5. EnjoyHQ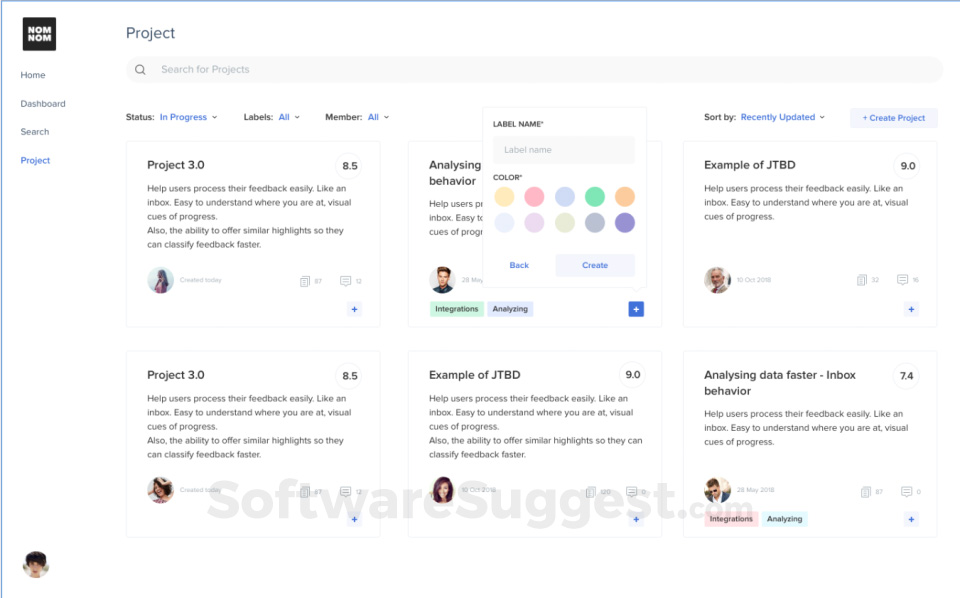 Image source: SoftwareSuggest
EnjoyHQ creators call it a "collective brain" for various teams in your organization. The platform serves as a hub that allows you to organize your UX research data so that different employees can use it to good effect.
EnjoyHQ – features:
A solid list of native integrations – can be integrated with many different technologies, including Slack, Jira, Twitter, and Trello
Good AI-powered search functionality – EnjoyHQ's search function was explicitly built with research data in mind, and it's powered by machine learning
Automation helps save some time – for example, Slackbot for sending customer feedback
EnjoyHQ – user rating
EnjoyHQ has a 4.8 user rating on Capterra, based on 14 reviews.
EnjoyHQ pros:
Good search feature with AI-powered capabilities
Some automation options
EnjoyHQ cons:
It can get quite pricey
It's just a repository – not a full-scale research platform
UX research repository: Key takeaway
User research plays a pivotal role in making your solution as good as possible and ensuring customers won't abandon it in favor of another product.
To achieve success – and stay competitive later – you need to constantly conduct studies, analyze data and keep a finger on the pulse of your users. Your company needs to respond to new trends and utilize possibilities that arise.
It means that you'll constantly generate large quantities of data, and in many cases, several teams will have to use it simultaneously.
A good information hub – a UX research repository integrated with the platform you use for studies – is significant here. It needs to be easy to search through and use, but it should also be powerful enough to make the process more efficient.
Our PlaybookUX is a comprehensive user research platform that can serve as a research repository. We have an advanced tagging system and powerful search capabilities that allow you to find whatever you need quickly.
Our solution presents information clearly and efficiently and makes analyzing it easier and quicker. And the best thing? You don't need a separate license for our research repository – you have it all in one package. Sign up right now and check our solution out! It won't disappoint you.
UX research repository: FAQ
How to create a UX research repository?
The best way to go about it is to find a solution that offers the necessary features. After this step, it's just moving the data to the archive and organizing it.
How do I organize my research repository?
There are many ways, and various companies can have different preferences. However, in general, it's a good idea to use logically chosen tags and naming conventions that are easy to remember and understand by every employee and fit your organization's field of specialization well.
What makes a good research repository?
A good research repository should be approachable, affordable, and future-proof. Look for such features as an advanced search engine or a tagging system.
How do you document UX research findings?
Use one framework for every study and case – it should include an introduction, critical data, information about context, and any graphs, images, mockups, and sketches you consider necessary to present arguments logically and orderly.
Resources
User Testing Templates
Speak to high quality people